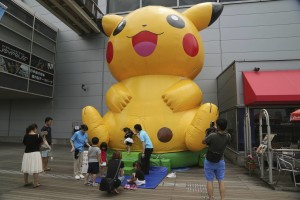 20 July 2016 :
After becoming a sensational hit in the U.S and Europe, rumour are that Pokemon Go is finally about to launch in Japan, which will make local fans happy after a couple of weeks of frustration. And it seems that they're going to be able to plat the game while munching on burgers or fries!
McDonalds are capitalizing on the popularity of Pokemon Go as it seeks to partner the event by creating 'Gyms' in their outlets.
It has emerged that 3000 McDonalds locations across Japan will also serve as Pokemon Go gyms inside the game. This is the first sponsored placements of the virtual locations that we've seen and will give users a reason to linger around, and quite possibly nab some twisty fries along the way.
Pokemon Go has now become so popular that it has pushed Nintendo's market cap past $42 billion, making it worth more to the stock market than Sony, which is currently worth $40 billion.
Chat With Fellow Pokemon Trainers Using RazerGo
Pokemon Go may be one of the hottest games on the market right now, but it's still missing some hugely important features, including the ability to interact with other players in the game. A new app from Razer aims to solve that problem starting today.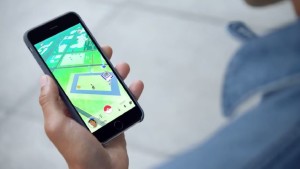 The app is location based just like Pokemon Go, but with a much larger range. You can choose to chat with people who are 3 miles, 60 miles or 600 miles away, though it probably makes sense to focus on closer players if you're looking for info on nearby Pokemon or need some help taking over a local gym. Razer is also planning a Beacon feature that allows other people to easily join your chat.
RazerGo is set to launch online sometime on Wednesday, with an official app for iOS and Android arriving later this month, The Verge reports.
Also Read- 
Comments
comments