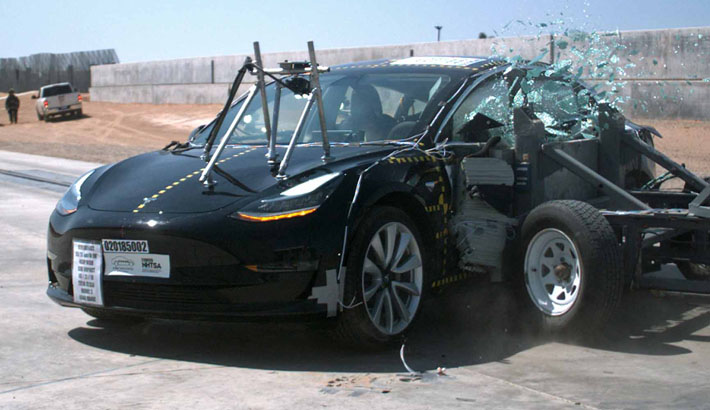 Ever since the first unveiling, the Tesla Model 3 is beating its competitors in every aspect one after another. Just a month ago we saw the sedan outselling the entire BMW range in the US and now, in a pleasant record, the Model 3 has proven itself the safest car ever tested by NHTSA (National Highway Traffic Safety Administration).
Unlike the other car manufacturers, Tesla's aim wasn't just to pass the crash test to get the certificate, but the company insisted on putting all the possible safety measures in the car. As a result of this, the Tesla Model 3 has achieved five-star ratings in every category and sub-category. Previously, the NHTSA found that the Model S and Model X, based on the advanced architecture, had the lowest and second lowest probabilities of injury of all cars ever tested.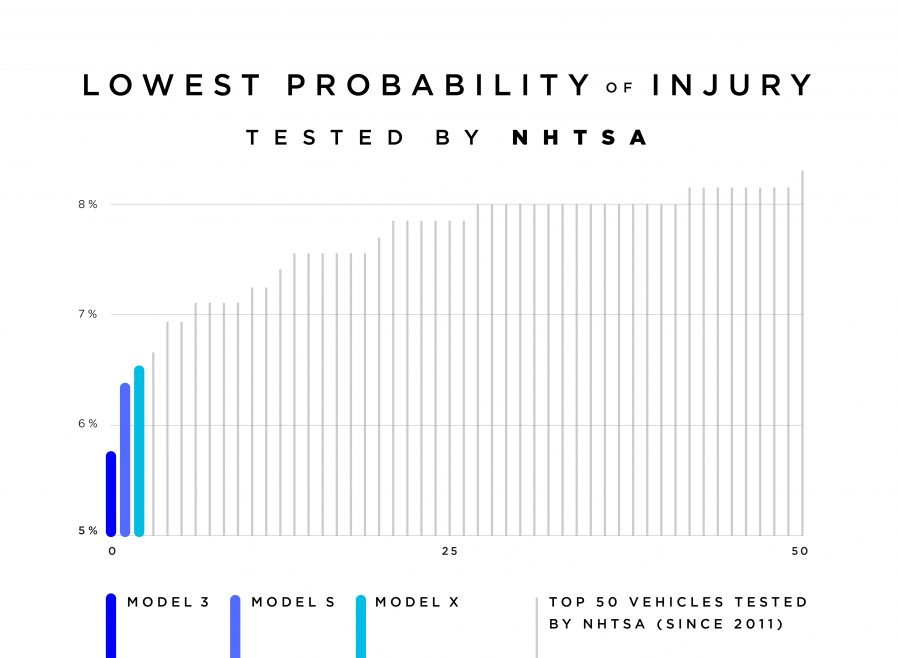 Tesla went a step ahead from there and have made the Model 3 even safer. Also, NHTSA's previous tests of Model S and Model X still hold the record for the second and third lowest probabilities of injury, means that the top 3 best ever rated cars by NHTSA are all made by Tesla. And in the time when the manufacturers easily put safety after profit in their priority list, this effort from Tesla is really commendable.
Also, Tesla offers all the safety equipment and features as standard means no matter what variant of the car you are buying, you will get the safest vehicle for sure. Only if some Indian manufacturers learn something from this!
Have a look at these videos and see how effortlessly the Model 3 is absorbing the impact with the minimum of force passing to the driver and the passenger.
Source: Tesla, Crashnet1 (Youtube)