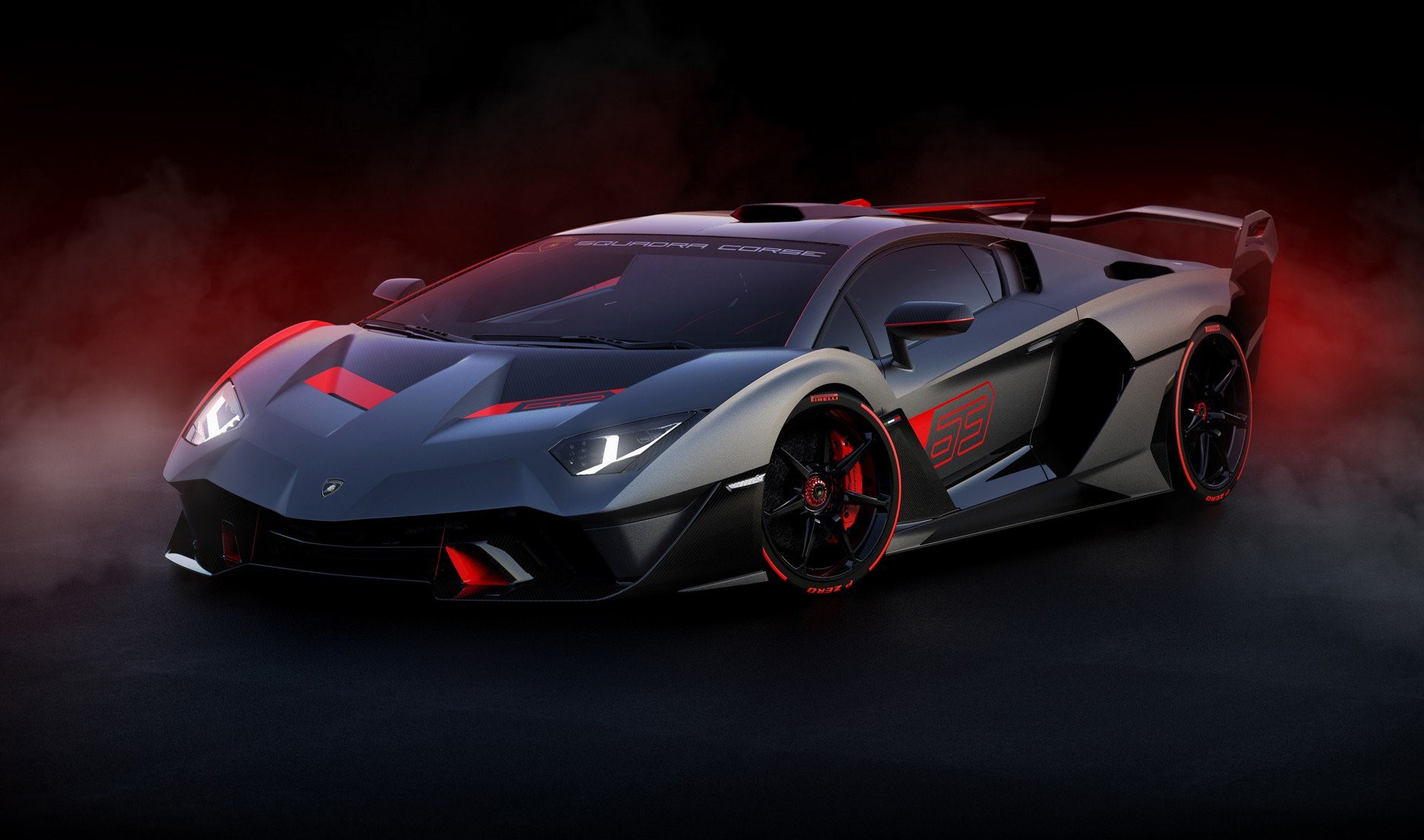 Lamborghini's motorsport division has created its first-ever one-off model in its history. Named as SC18, the supercar is based on the Lamborghini Aventador and developed by Lamborghini Squadra Corse in conjunction with the customer. This exclusive car is designed with all the racing technology and aerodynamics but is also road legal.
The SC18 has got many aggressive elements in the design which also serves the aerodynamic purpose. The Squadra Corse has used all its experience of racing in the design of the car. Starting from the front, it gets air intakes in the style of the Huracán GT3 EVO while the sides and rear feature fenders, fins and airscoops are inspired by the Huracán Super Trofeo EVO.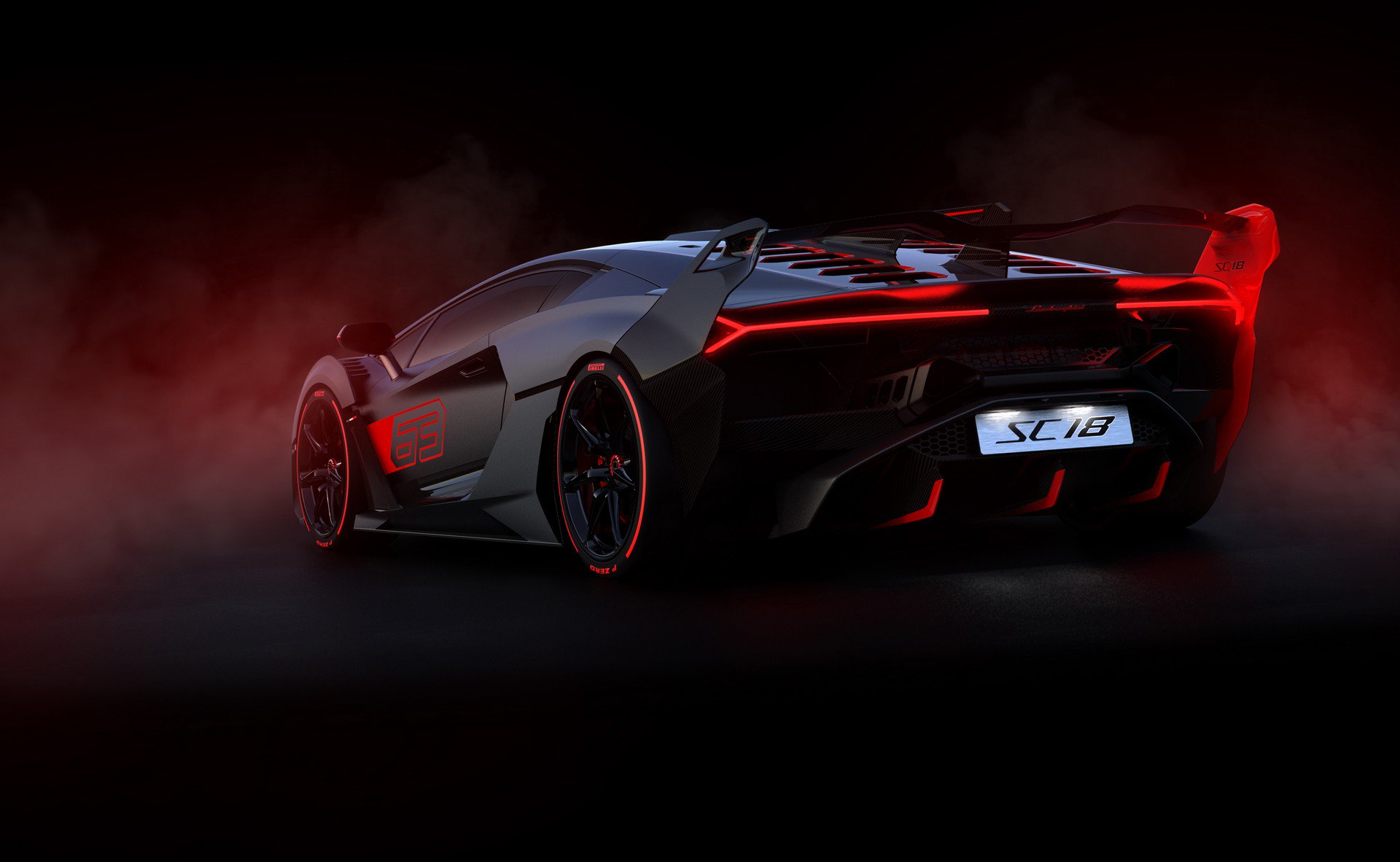 At the rear, there is a huge carbon fiber wing that features three mechanical adjustments to generate the optimal downforce while going around corners at high speed. The eye-cathing thing at the rear are the twelve air intakes formed on the rear hood to increase heat exchange and improve the cooling of the mighty V12 engine.
At the back, instead of Aventador's three-arrow taillamps, the SC18 gets long taillamps as seen in the Veneno. The SC18 rides on single nut wheels, 20" on the front and 21" on the rear, with specially developed Pirelli P Zero Corsa tires. There is also a telemetry system that measures all aspects of performance on the track.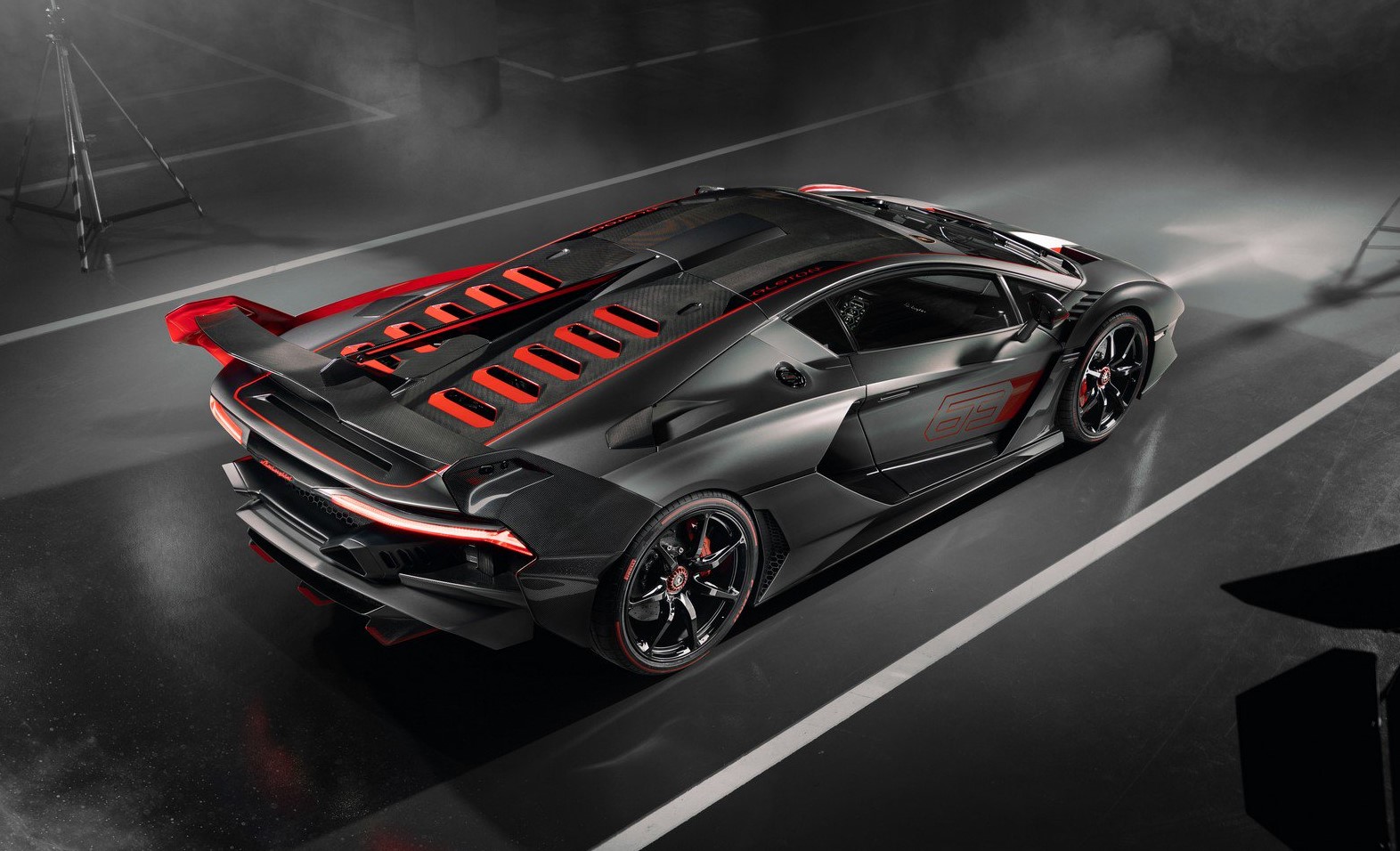 The SC18 packs the Lambo's familiar 6.5-liter naturally aspirated V12 that delivers 770 horsepower and a peak torque of 720 Nm, mated to the ISR (Independent Shifting Rod) optimized seven-speed gearbox. The engine output of the SC18 is same as the Aventador SVJ, however, the being developed by the motorsport company, the SC18 uses carbon fiber and ultralight materials making it lighter than the SVJ.
The exterior, most probably by the choice of the customer is finished in Grigio Daytona (gray), with visible details and red screen-printing. The cockpit features interiors in Nero Ade (black) Alcantara with cross-stitching in Rosso Ala (red), and carbon fiber bucket seats.
Source: Lamborghini
Comments
comments