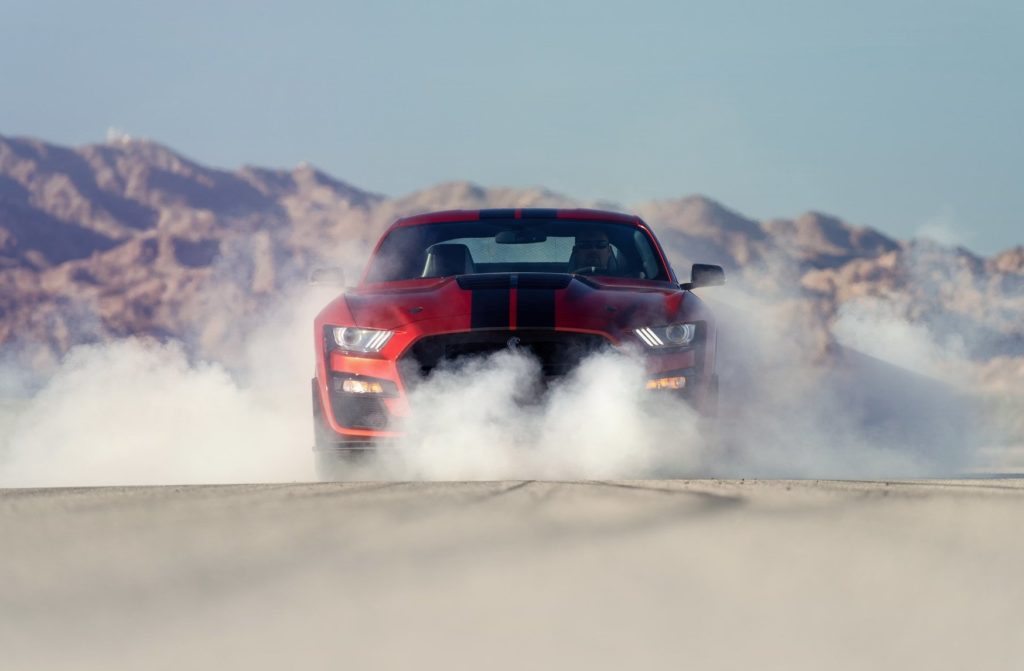 If you thought that Ford Shelby Mustang GT350 and 350R were any less powerful, Ford has unveiled the more powerful which actually happens to be the most powerful Mustang ever, the GT500 version.
Ford hasn't revealed full details of the engine yet but says it has "over 700 horsepower" and is capable of doing 0-100 in under three seconds and a quarter-mile in less than 11 seconds. The Mustang has the same 5.2-liter V8 but now has a massive 2.65 litre supercharger connected to it.
With all that power Ford is claiming it to be "the quickest street-legal acceleration and most high-performance technology to date ever offered in a Ford Mustang."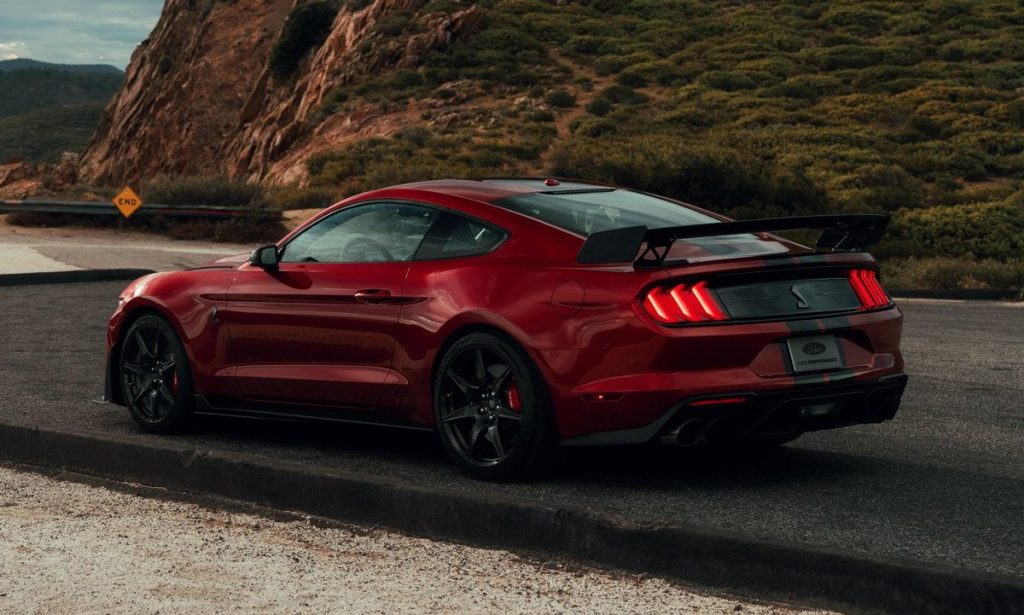 The Shelby Mustang GT500 comes with a Tremec seven-speed dual-clutch automatic transmission that sends all that power to the rear wheels. The gearbox makes the shifts in under 100 milliseconds. The car can be driven in different modes according to your mood, including normal, sport, drag and track.
The Ford Shelby Mustang GT500's angry bodywork was created in collaboration with Ford Performance's engineers, allowing the front end to suck 50 percent more air when compared to the GT350.
"With a double front grille opening and 50 percent more cooling pack airflow versus the Shelby GT350, along with the most advanced aero components and downforce we've ever offered, every millimeter of Shelby GT500's fastback design is aimed at improving performance," said Ford's design manager Melvin Betancourt.
The official sales of the Ford Shelby Mustang GT500 will begin by the end of this year. Ford is expected to reveal all the performance figures of the car in coming months. The car has already made its public debut at the 2019 Detroit Auto Show.
Source: Ford
Comments
comments