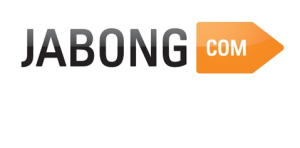 21 July 2016, India :
Online fashion retailer Jabong.com is shifting from an inventory-led model to a marketplace model as it aims to comply with rules on foreign investment ahead of a potential sale to e-commerce firm Snapdeal.com, said three people familiar with the development.
Xerion Retail, which has been selling most of the goods on Jabong, has now made space for three more vendors: Bren Trading Pvt. Ltd, Ravenna Fashion Pvt. Ltd and Wearhouse Products Pvt. Ltd. Until now, Xerion Retail sold most goods on Jabong. Over 90% of Jabong's sales came from Xerion Retail until mid-2015.
"Given Snapdeal is a pure marketplace, buying an inventory-led business with foreign capital would have invited trouble from the government," said one of the three people on condition of anonymity.
"As India's leading fashion marketplace, we are proud to connect over a thousand sellers who benefit from increased distribution with millions of customers who enjoy the best combination of choice, cost and convenience. We look forward to onboarding more sellers and customers, while enjoying good and equal working partnerships with all parties," said Sanjeev Mohanty, chief executive and managing director at Jabong, in an emailed response to Mint's query. "We have no comment to offer in relation to speculation regarding a sale of the business," he added.
Global Fashion Group, which owns Jabong, is in advanced discussions with Softbank-backed Snapdeal to sell the online fashion retailer. The deal is estimated to be around $50-75 million largely in cash, which would allow existing investors Rocket Internet and Kinnevik AB to exit Jabong. Snapdeal is one of the frontrunners to but the site.
Source- livemint.com