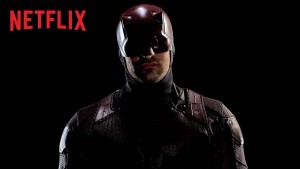 22 April 2016, USA
Apparently, Netflix was for movies and Hulu for TV shows. But currently video library of Hulu is growing stronger day-by-day whereas Netflix is restricted on TV shows.
Netflix's selection had gone down by over 2,000 titles, and the drop was much more pronounced in movies. Because of this, Amazon Prime Video has four times more movie titles than Netflix. Amazon Prime Video is one of Netflix's major rivals, and recently the online retailer rolled out a standalone option.
In terms of the number of shows, the video streaming giant still has an edge over the online retailing giant. Hulu beats both Amazon and the streaming giant in both the number of movies and shows. Amazon Prime has more to offer, but in comparison to its competitors, it is relatively new. Nevertheless, Amazon Prime offers various movies which were released within the past year.
But quantity isn't everything. Netflix's main thesis has been that original shows and movies drive more value for its customers, even if they are expensive to produce (and might be causing a reduction in overall catalog).
This theory has at least somewhat been borne out. Netflix originals have an average rating of 3.87 stars (out of 5), higher than the 3.47 stars "other content" averages, according to research by AllFlicks, a site that tracks Netflix's catalog.
Netflix
House of Cards, Orange is the New Black, Daredevil, Breaking Bad, Mad Men, new Disney movies
Hulu
11.22.63, The Path, The Mindy Project, Empire*, Fear the Walking Dead
Amazon Prime Video
Transparent, Catastrophe, The Man in the High Castle, Orphan Black, The Americans*, Doctor Who, select older HBO shows
Three Video streamers, vivid series, vast content. Whom do you follow?
Image : youtube