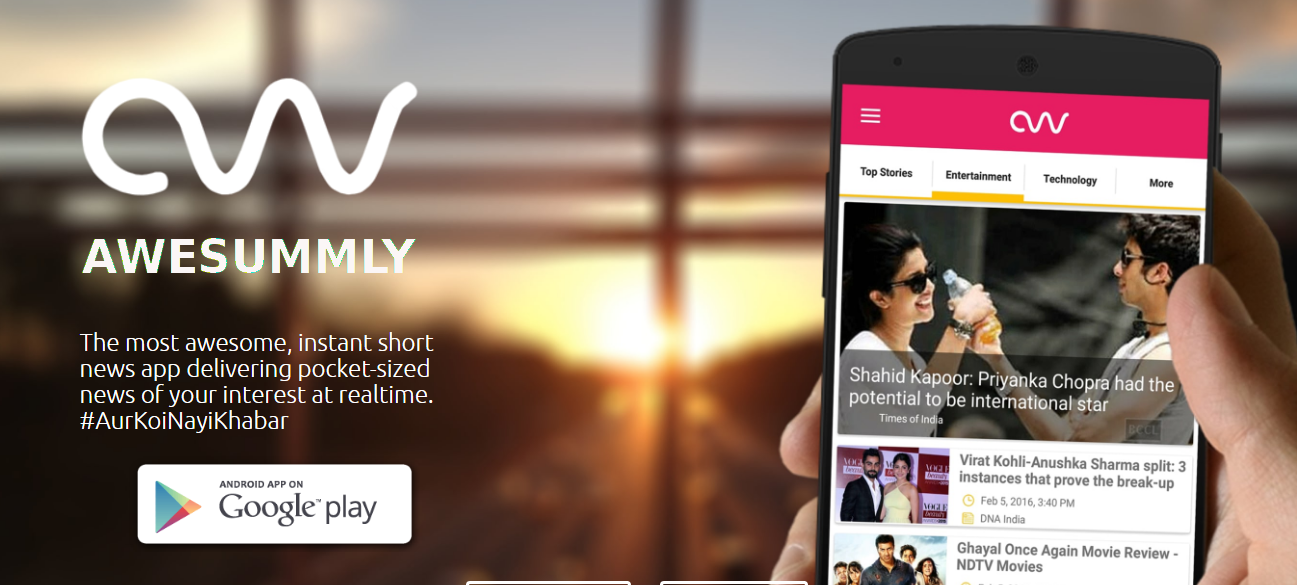 22 November 2016, India :
Awesummly, a platform that features real-time summarised news with the assistance of artificial intelligence, bagged Rs. 1 crore in investment from Vivek Bhargava, CEO, iProspect and Ameera Shah, Owner, Metropolis Healthcare against 30 percent equity in the company.
Jatin Goel, Creator, The Vault said, "Investments made by the market doyens reflect the true potential and scalability of business ideas that are being presented on The Vault. As the show becomes an enabler of dreams for entrepreneurs hailing from all parts of the country, we expect more and more promising business ventures to take-off onto their successful commercial journey through this platform. We congratulate the team at Awesummly and wish them all the best in the next phase of their growth journey."
The Vault gives aspiring entrepreneurs from around the country a unique opportunity to pitch their business ideas to a panel of investors on television and persuade them to invest money in their ventures. The objective of the show is to give television exposure to innovative business ideas, highlighting what goes on behind closed doors during an entrepreneur-investor funding pitch.
Also read-