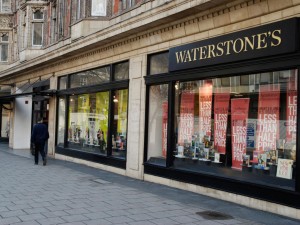 23 May 2016, USA :
The Waterstone's eBook Store is closing and all of the digital content is being transferred over to Kobo. The UK bookseller announced this today on their main website and also via email to their existing customers. This is the 3rd major company to strike a relationship with Kobo.
Waterstones was one of the earliest sellers of ebooks in the UK, offering titles which could be read on a range of devices including Sony's Reader.
In 2012 the firm expanded its ebook reader range by signing a deal to sell Amazon's Kindle through its stores, although it ended the partnership last year.
Waterstones boss James Daunt said Kobo provided "an excellence of service we ourselves are unable to match".
The decision to pull out of e-books is the retailer's latest move away from digital after its shops stopped selling Kindle e-readers in October.
From 14 June, Waterstones will start sending emails to customers about how to transfer their e-book libraries to Japanese-owned Kobo.
Customers will have until then to download and save any purchased books, after that date the only way to access purchases will be to transfer them to Kobo's platform.
Established by the Canadian bookstore chain Indigo Books and Music in February 2009, Kobo was bought by Rakuten in 2011 in a deal worth $315m.
It's since become the largest competitor to Amazon's Kindle platform thanks to a stream of partnerships with independent retailers and high street chains.
Waterstones' decision to quit the ebook sector comes just weeks after the Publishers Association reported that ebook sales fell by 1.6% last year, the first fall since the body started monitoring the digital book market seven years ago.