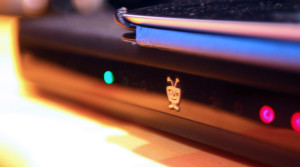 24 March 2016, USA : TiVo, the pioneering DVR maker, is in "advanced negotiations" to be acquired by entertainment tech and data company Rovi, the New York Times reported, citing anonymous sources.
TiVo shares soared on the report of the merger talks, rising more than 20% Thursday. Rovi's stock declined in early trading, before inching up about 1%.
The deal would comprise a mix of cash and stock, with the final price tag still under discussion, according to the report. TiVo shareholders would "probably" own about 30% of the combined company, the Times reported.
"The deal makes sense to us," Jefferies analysts Brian Fitzgerald, Brian Pitz and Timothy O'Shea wrote in a research note, noting that a combined TiVo-Rovi entity would have more than 6,000 issued or pending patents. However, they added, "we would not be surprised if other suitors emerged."
TiVo declined to comment. A Rovi spokeswoman said in an emailed statement, "We do not comment on rumors in the marketplace regarding speculation of possible M&A transactions or otherwise."
If consummated, the deal would bring together TiVo — which has shifted its business to selling software and hardware to pay-TV operators, away from retail sales of DVRs — with Rovi, a supplier of interactive program guides, entertainment metadata and related products to cable and satellite operators, consumer-electronics makers, media and entertainment firms, and Internet companies.
Rovi says it has more than 5,000 issued or pending patents worldwide, with intellectual-property licensing representing 54% of its total 2015 revenue. Rovi, dating back to predecessor company Gemstar-TV Guide International, has aggressively pursued licensing deals and litigation for its patent portfolio.
TiVo also has a sizable patent portfolio, including key patents related to DVR functions, and says it has won $1.6 billion to date from IP litigation. The company has 533 patents granted and 298 patent applications pending. TiVo last September sued Samsung, alleging Samsung DVRs, mobile devices and related software infringe its patents; the case is preliminarily scheduled to go to trial in March 2017.
In January, TiVo CEO Tom Rogers exited the post after nearly 11 years, while continuing to serve as non-executive chairman. TiVo named CFO Naveen Chopra interim chief executive officer effective Jan. 30.
Rovi, based in San Carlos, Calif., had about 1,100 employees at the end of 2015. TiVo, as of March 11, 2016, had 724 full-time employees.
Source : The New York Times
Image : Engadget.com
Comments
comments