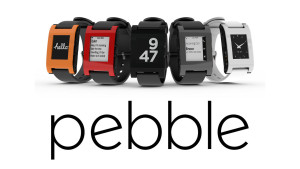 25 March 2016, USA :Pebble is laying off 25 per cent of its employees that's 40 employees taking it down to just 80 people. It seems indicative of the smart watch market's terrible state. Previously, the pioneer of the crowd funding fraternity, it raised over US $30 million on Kickstarter. Pebble is finding it hard to keep up the momentum in 2016.
The layoffs were confirmed by Pebble's CEO Eric Migicovsky, who implied that venture capitalists are now less keen on funding the smart watch category.
Migicovsky suggested the cuts werenecessary because of a lack of funds. "Money is pretty tight these days," he says, referring to current difficulties raising money in Silicon Valley.
Part of the problem is that smart watches haven't set the market alight. The category was seen as heralding much potential, thanks in a large way to Pebble's sudden arrival, but no company has created a watch that has truly wowed and won the market. Essentially they are seen as nice-to-have gadgets, which makes selling them to mainstream consumers challenging.
Apple has probably come the closest to cracking this conundrum, and it just cut the price of its own smart watch, which now starts at $299 rather than $350, prompting some to suggest that it isn't selling as well as hoped. However, the company has never revealed sales figures and this cut is actually a smart move that's in line with previous Apple product pricing.
Competition is pretty fierce these days, and Pebble is rivaled by Apple, Samsung, Motorola, LG and others, but its products sit at the lower end of the scale, ranging from $50 to $299. Pebble was the first to really push the genre, bursting on the scene in 2012 via a (then-record) $10 million crowd funding campaign on Kickstarter, but with increased numbers of competitors targeting what is still a niche consumer market, business is tough. And, crucially for Pebble, it doesn't have a smartphone unit or other businesses to fall back on to offset the cost of running a smartwatch business. Its other rivals do.
Comments
comments