25 July 2016, USA :
After losing a bidding war for LinkedIn, Marc Benioff CEO of Salesforce.com told the social networking company that he would have made a stronger bid had it continued talks with him after its call for final offers.
According to the filing, the CEO of Salesforce sent an email to LinkedIn CEO Jeff Weiner and LinkedIn Chairman Reid Hoffman after reading a July 1 regulatory filing that detailed events leading up to LinkedIn's May 12 call to the two bidders for "best and final offers," and its subsequent agreement to negotiate exclusively with Microsoft.
Mr. Benioff's email said he would have offered a "much higher" price and a different mix of cash and stock had LinkedIn continued to communicate with his company.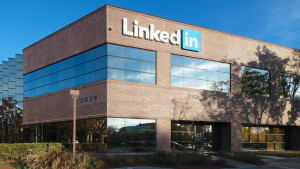 So what exactly happend? According to regulatory filings, LinkedIn received "best and final" offers from Microsoft and Salesforce on May 13. Microsoft offered $182/share in cash, and Salesforce offered the same amount in cash and stock. At that point, LinkedIn decided to negotiate solely with Microsoft, and informed Salesforce that it was entering into exclusive talks with another company. Undaunted by those exclusive negotiations, Salesforce revised its proposal on May 20 to the equivalent of $188/share in cash and stock. LinkedIn decided not to respond to that proposal, given its exclusivity agreement with Microsoft.
The continued lobbying by Benioff is notable in part because Microsoft and LinkedIn haven't completed their transaction yet. Under terms of the acquisition agreement, LinkedIn would need to pay Microsoft a $725 million termination fee if it accepts an "unsolicited superior proposal" from another company.
However, Benioff didn't receive an official response from LinkedIn to his latest email, either. According to the filing, a LinkedIn board committee "considered the contractual provisions contained in the definitive merger agreement with Microsoft, including those relating to discussions with third parties, and determined not to respond."