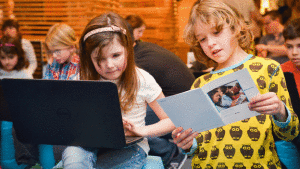 28 March 2016, UK :
BBC has finally started delivering micro:bit mini computers to students across Britain after a year of delay. 
The tiny computers will be available to all 11- and 12-year-old students, and the BBC is planning to roll out up to a million units.
The computers are totally free for students; the program is being sponsored by the BBC's Make It Digital, a UK initiative designed to inspire kids to get creative with coding, programming and technology.
The micro:bit was announced a year ago — the brainchild of the UK's public service broadcaster, the BBC, serving the educational strand of its charter. While it may seem odd for a broadcaster to be dabbling in computing hardware the Corporation has past precedent here, via the 1980s home computer the BBC Micro.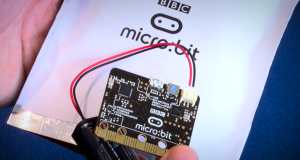 The Micro Bit comes with a smartphone app and web portal that youngsters can use to get coding through a beginner-friendly interface. The makers of the small device are suggesting that the kit could be used to create games, simple robotic mechanisms, and fitness trackers, but the potential uses are almost limitless. It can also hook up to other devices such as the aforementioned Raspberry Pi.
"We can't wait to see what students will do with it," said Sinead Rocks, head of BBC Learning. "They've already come up with all kinds of ideas during testing and at events around the country – some ideas help solve some of life's daily challenges, some could have business potential, and others are just great fun."
"Teachers have been quick to embrace it too, which is so important to the success of the project, and they have already made valuable additions to our online resources," she added.
Image : BBC
Comments
comments