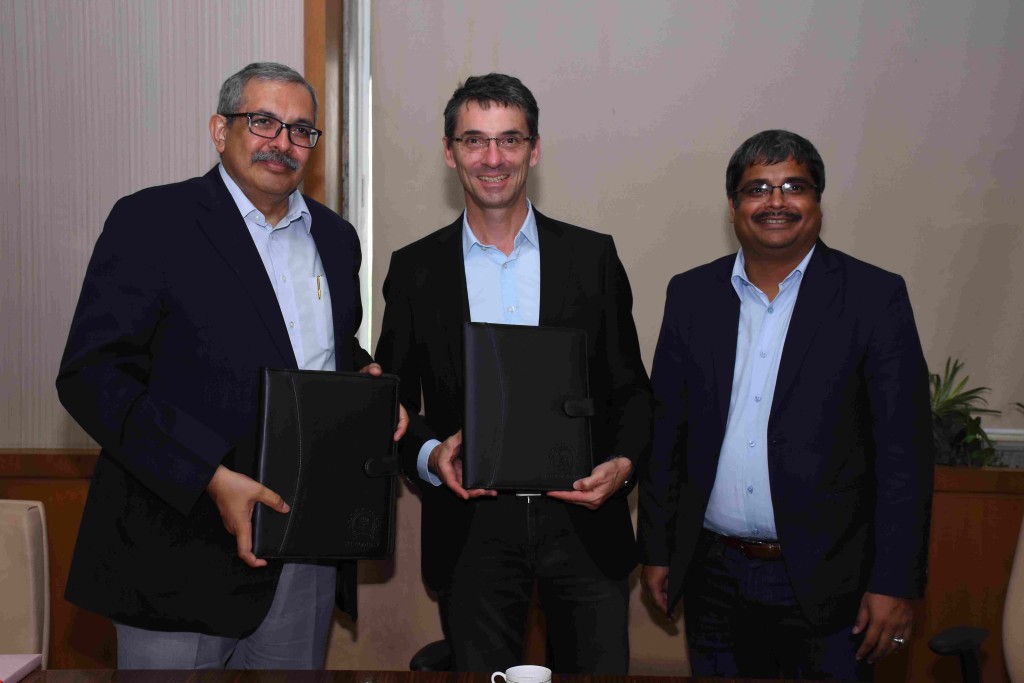 28 Jun. 16, NEW DELHI: SAP today launched a Start-up Accelerator Program in collaboration with Society for Innovation and Entrepreneurship (SINE), a technology and business incubator at the IIT-Bombay campus. In addition, SAP inaugurated an SAP Innovation Centre, located within IIT-B campus.
The SAP-IITB Start-up Accelerator Program is a boot camp led accelerator program to skill and train the business growth of ten start-ups over the next year. SINE will look into business incubator which will assist tech-based entrepreneurship and help young minds in their inception steps to market. Their common goal is to strengthen investible start-ups and help them to scale-up in terms of profit.
The SAP Innovation Centre will host research projects in association with the of IIT-B's computer science department, The centre also will provide an opportunity for students to participate in university crowdsourcing platform – SAP Mile that facilitates students to take part in virtual internships to learn and experiment on SAP product ideas and solutions.
Commenting about the development, member of the Executive Board, Products & Innovation, SAP SE – Bernd Leukert said, "We want to be a significant accelerator of growth for emerging social entrepreneurs and start-ups in India. SAP is committed to propelling the entrepreneurship ecosystem in India by providing youth and emerging entrepreneurs with access to technologies they need to succeed in the digital economy."
"IIT Bombay is committed to academic and scientific excellence. We are delighted that SAP is partnering with us through the Innovation Centre and Start-up Accelerator program. These programs will also help our students to gain valuable real-life experience in partnership with SAP", said Professor Devang Khakhar, Director of IIT Bombay.
"The partnership with the Indian Institute of Technology, Bombay, will further our existing efforts on strengthening the entrepreneurship ecosystem. So far, SAP impacted over 250 start-ups; accelerated and mentored 20 start-ups and social enterprises to make them investible and enable their next stage of growth," said Dilip kumar Khandelwal, Managing Director, SAP Labs India and Executive Vice President, Enterprise Cloud Services, SAP SE.
SAP works with incubators at leading Indian universities to strengthen the regional entrepreneurship ecosystem through accelerator programs and provides mentorship and capacity building to social enterprises and start-ups. SAP also propels youth entrepreneurship, fosters Entrepreneurs in-residence and has established the SAP Endowed Chair on 'Social Entrepreneurship and Innovation' at the Indian Institute of Management, Ahmedabad.
Also Read: SAP Picks Up Bengaluru As Its Location To Set-Up Start-Up Incubation Centre
In Conversation With Brett Stevens: How Jaarvis Accelerator Is Shaping The Start-Up Ecosystem