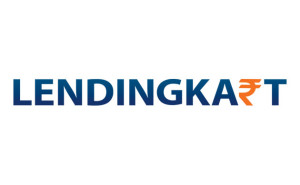 June 28, 2016: A Bangalore-based fintech startup, Lendingkart Group has raised $32 Mn in (INR 205 Cr.) in Series B round. The funding was divided into two parts viz. $20 Mn as equity and $12 Mn as debt.
With participation from Darrin Capital Management and existing investors – Mayfield India, Saama Capital and India Quotient, the investment was led by Bertelsmann India Investments (BII).
The lending platform will use the new capital for strengthening its data science capabilities, enhancing its technology platform and improving its mobile capabilities.
"With Arvato Financial Solutions as a part of the Group, Bertelsmann has strategic insights of the fin-tech space with end-to -end process knowledge and expertise in digital origination. Bertelsmann brings a fresh perspective on digital distribution and data driven risk assessment which will help us in becoming the leading lending platform for SMEs in India," said Harshvardhan Lunia, co-founder and CEO of the company.
"Customer is at the core of what we do. We believe in providing simple, instant and flexible financing solutions to our borrowers. Using web and smartphones, customers can apply for a loan at their convenience. Our proprietary algorithms use over 2200 variables to assess the applicant's creditworthiness. With funds being transferred in as less as 24 hours, credit on demand is becoming a reality", said Lendingkart Group Co-Founder & COO, Mukul Sachan.
In the fin-tech segment, last month, online investment platform
Goalwise
had raised $1 million.
Image Source: saamaccapital.vc
Comments
comments