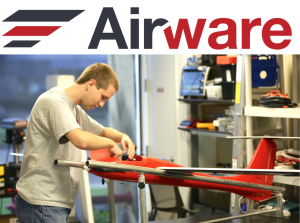 31 March 2016, USA :
Airware used to sell drone operating systems. Now it's swiveling to sell the whole flying kit and caboodle: drone hardware, the software to control them, and the cloud where their data goes. It discovered that big enterprise companies didn't know how to piece together drone systems themselves, so they were slow to adapting to the tech that could save them money and keep employees out of harm's way.
But to sell complete drone solutions to the Fortune 500, Airware needed sales firepower. So it's fueling this new business with $30 million in Series C funding and the addition of 20-year Cisco CEO John Chambers to its board. The round was led by Next World Capital, which specializes in helping startups expand to Europe, which is Airware's next destination.
"Packing up a drone and kicking it over the fence isn't enough for these large enterprises", Airware CEO Jonathan Downey. They didn't know exactly what to use them for, what software or hardware customizations they needed, and where to get all these pieces of the puzzle. "We've heard enterprises asking for a complete solution from a single provider, and we're able to offer that solution."
The first of Airware's new enterprise customers is insurance giant State Farm. It'll be using Airware's full-stack drones to replace roof insurance claim adjusters — a tough and dangerous job that often requires employees to climb ladders or use ropes and harnesses to assess damage to houses.
Now, Airware's drones will be able to do a quick fly-by while running customized software for roof analysis. The drones can collect much more accurate data and footage than precariously perched humans with binoculars, handheld cameras, and pads of paper ever could. State Farm can use the data now to adjust particular claims and discover trends to make its business more efficient later. It's also planning to employe drones for residential insurance and catastrophe response.

The $30 million C adds to over $40 million in existing funds to make Airware one of the most well capitalized drone companies behind Chinese manufacturer DJI with its $105 million. Joining in the round are previous investors Andreessen Horowitz and Kleiner Perkins Caufield & Byers, plus Chambers.
The extra cash will also help Airware move fast when more regulatory barriers are broken down later this summer. It's already allowed to run drones for these kinds of insurance inspections, and it helps clients comply with no-fly zones and other policies. But the government is expected to begin allowing unlicensed pilots to operate small aerial vehicles for work, which might let even more companies get off the ground.
Source & Image : Techcrunch.com
Comments
comments