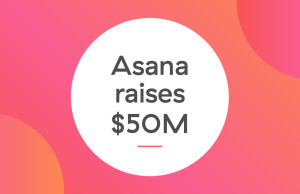 31 March 2016 :
Asana has raised another $50 million in backing that more than doubles its last declared valuation, according to its two co-founders. Asana is a web and mobile application designed to help teams track their work. It was founded in 2008 by Facebook co-founder Dustin Moskovitz and ex-engineer Justin Rosenstein, who both worked on improving the productivity of employees at Facebook.
Asana today has 13,000 paying businesses as customers, up from 10,000 in September, and over 140,000 businesses using the product overall adding some 10,000 every month. The company has both free and premium tiers, with the latter charged at $8.33 per member per month for groups above 15, and for more features.
Moskovitz and Rosenstein say that for the past four years, annual recurring revenue has been "more than doubling", and that the company is on track to profitability in the next few years. "This fundraising is the fuel we need to get to the next stage, and to accelerate the fulfillment of our mission," the founders note.
In addition to Altman (who said he has wanted to invest in the company "for a long time") this round includes a long list of other very high-profile backers — a testament both to the founders' own pedigrees but also Asana's place as one of the more respected and used startups in the productivity/enterprise apps space.
The list of investors is as follows, Palantir co-founder Joe Lonsdale's venture capital 8VC, Facebook CEO Mark Zuckerberg and his wife Priscilla Chan, Zappos CEO Tony Hsieh (via VTF Capital), Groupon co-founder Andrew Mason, Elevation Partners founder Roger McNamee, and Quora CEO Adam D'Angelo.
The new money brings Asana's total backing to $88 million. It boosts the company's valuation to $600 million on "clean terms," Moskovitz touted. The most recent stated figure was $280 million post-valuation following Asana's $28 million Series B round, which was back in summer 2012, he added.
The product was born out of our own need to coordinate better: even when we worked at great companies like Google and Facebook, there were constant challenges keeping everyone on the same page, and a huge amount of time spenton work about work," wrote Moskovitz and Rosenstein in a blog post about the funding.
Altman's motivation was clearcut, boiling down to the product and the team. "I spend a lot of time talking to people who work at startups, and most employees feel like they don't have a good sense of what specifically the company needs to get done and how all the tasks are going," he wrote about the investment. "Better work tracking leads to better collaboration and better decision-making."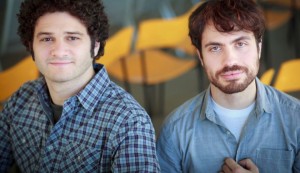 The same, apparently, could also be said about larger, established companies. Since September 2015 when it introduced a massive redesign for its software, Asana has added close to 3,000 paying customers for a current total of 13,000. One example is the city of Providence, R.I., which has banished internal email in favor of the Asana service to organize tasks and meeting agendas. "I don't know how any large organization functions without this," said Mayor Jorge Elorza. "There is no way matters can slip through the cracks," he added. Approximately 300 people in the Providence administration use the software, which costs it about $5,000 annually, Elorza said.
The new funds will go toward scaling Asana's application and customer support organization so that the software can be used more easily across entire organizations, not just specific divisions, noted Rosenstein. Retailer Zappos, as just one example, uses Asana across its entire organization. The company has signed several other deals supporting more 1,000 seats, Moskovitz said.
Image :  Asana