Manish Maheshwari, who was vice-president and head seller ecosystem at Flipkart, has resigned to join Web18, internet and mobile arm of Network18 as its chief executive Officer.
Yet another senior executive at Bengaluru-based e-commerce company Flipkart has resigned. This comes a little over a month after Mukesh Bansal, who was head of its commerce and advertising business, and Ankit Nagori, chief business officer, put in their papers.
Adil Zainulbhai, Chairman, Network18 Group, said, "Manish brings with him a good mix of Silicon Valley tech product culture and an understanding of ground realities of India. Both these qualities will be crucial as we take Network18 to the next level of digital transformation. He has a proven track record of taking up projects and achieving a scale of tens of millions, building cross-functional teams that deliver in large setting with an unflinching focus on customer experience."
Under the new mandate, Manish will lead Network18's digital and e-commerce assets. These include digital portals such as moneycontrol.com, ibnlive.com, in.com, firstpost.com and various other ideas that have been seeded in the network to help it grow as a leader in digital space.
Network18 has been in an expansion mode with specific focus on digital content. The company has been aggressively hiring senior employees to strengthen its technology, product, sales and business development teams. As the CEO of Web18, Manish's immediate priorities will be to drive content, monetisation, new business, inorganic growth, and product portfolio management.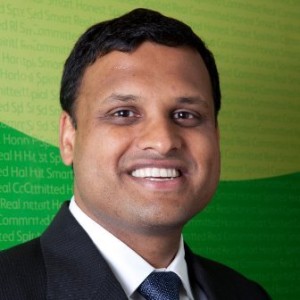 The 39-year-old new CEO of Web18 told Business Standard that the move is purely professional. "It is a professional move. I had a great stint at Flipkart and was able to build a good seller ecosystem among other things," he said.
Maheshwari relocated from California to India in 2011 when txtWeb, which he co-founded while in the Bay Area, started taking off in hundreds of tier 2 and tier 3 towns across India. A Wharton MBA graduate, he previously worked at the New York office of McKinsey, where he advised Fortune 500 companies on new market entry and growth strategy in technology, e-commerce and consumer spaces.
In the early part of his career, he worked at Procter & Gamble (P&G) in India, starting his career in Mumbai and then taking on Asia-Pacific roles in the Philippines, China and Singapore.
Source : Business Standard