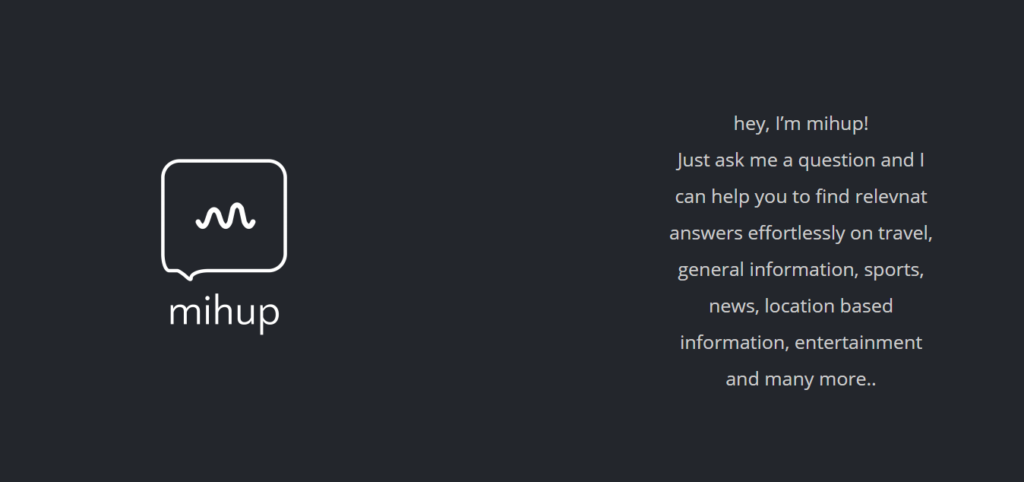 KOLKATA: AI based personal mobile assistant app Mihup Communications Pvt Ltd, has raised $6.7 million, (close to Rs. 45 crore) Accel Partners.
The company plans to use the capital to develop the software and hardware of Mihup's speech recognition system and man-machine interface and the final product is expected to be launched by October 2016.
According to sources and reports by TOI, co-founder of Mihap -Tapan Burman said," Accel is picking up close to 20% stake in the company and investing over Rs 45 crore. We had a consultancy firm called Nectar before starting Mihup."
Accel  has also invested in major companies like Facebook, Flipkart, Ola among others.
Mihup was founded by Sandipan Mandal and Biplab Chakraborty. Sandipan Chattopadhyay in 2014. The company is operated by Mihup Communications Pvt Ltd.
Also Read: Waze – Newest Challenger to Ride Sharing Services like Uber, Others
Mountain Capital planning to invest in PayTm
Fashion Rental Startup Flyrobe Raises $5.3 million from IDG Ventures, Sequoia Capital, Others
Comments
comments