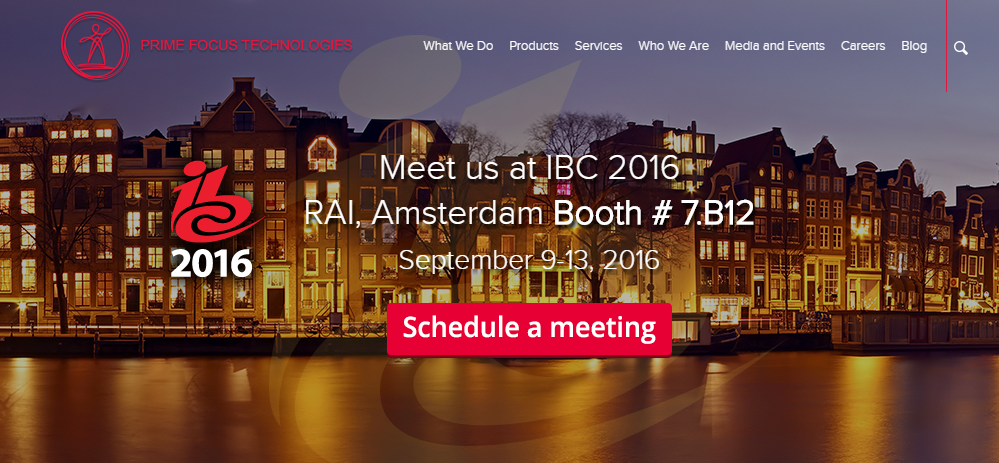 31 August 2016, India :
Prime Focus Technologies has secured close to $20 million in first round of funding from Ambit Pragma, a growth capital private equity (PE) fund.
PFT is the technology subsidiary of Prime Focus, the global leader in media and entertainment industry services. PFT brings together a unique blend of Media and IT skills backed by a deep understanding of the global media and entertainment industry. Prime Focus, the public listed parent company owns 75.5% stake in PFT, while the remaining is with the employees.
When asked, Vikas Rathee, Group CFO at Prime Focus, confirmed the development, but refused to give financial details of the deal.
"PFT is the technology subsidiary of Prime Focus. The company has been PAT positive and a cash generating business. We were not looking to raise a lot of capital and are happy to get a like-minded partner" Rathee said.
PFT works with major M&E companies like Disney, Warner Bros., 21st Century Fox-owned Star TV, Zee TV, GEE, Cricket Australia, Miramax, CBS Television Studios, 20th Century Fox Television Studios, FX Networks, Crown Media Holdings, Legendary Pictures, Starz Media, Lionsgate, A+E Networks, HBO, Mnet, CNBC Africa, SABC, IFC Films, HOOQ, Sony Music, Viacom 18, Showtime, BCCI, Indian Premier League, Novi Digital – Hotstar and The Associated Press.
Also read-
Comments
comments