3D printers are a great innovation in the world of technology that have been in use for quite some time. In the first few years 3D printers were around it seemed like they were a highly unusual innovation. No one was sure how common the technology would become, but the number of industries utilizing 3D printing increases continuously.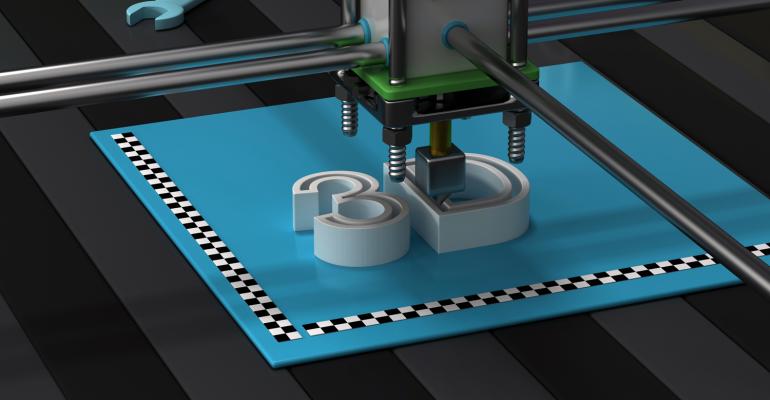 3D printers are commonly used in fields like education, manufacturing, and even in healthcare. Due to the versatility of the 3D printers, many industries find creative ways to use it. Where people once thought the technology might be frivolous, 3D printing has now become indispensable to everyday life.
In the past, 3D printers were massive, expensive, and exclusive to large scale businesses. But these days, 3D printers are readily available not just for large-scale businesses but also for small-scale or start-up businesses.
Many start-up companies are using 3D printers in different ways, either by selling 3D printer machines or parts or by creating products printed using the machine. Even small-scale businesses use 3D printers to create products they can offer to their target market.
Aside from being versatile, there are numerous reasons why many small businesses utilize the 3D printers. If you're still searching for ways to upscale your business and incorporate 3D printers into your business model, here are five ways 3D printing helps small businesses.
1. Less Equipment, More Production
Many small-scale businesses consider using 3D printers intimidating. However, there are 3D printers that are small enough to be approachable but still deliver big results. Even when used in its smaller form, the benefits of 3D printing are not limited. Most of the time, it can produce similar (if not better) products.
A 3D printer can easily be adjusted to produce different parts of a product or an entire product on its own. On the other hand, traditional plant operation and machines that produce a specific piece require more raw materials and may produce fewer products.
If you're already manufacturing products, switching to a 3D printer can save on space and result in a lower cost of operation and maintenance. Overall, you could have faster and more efficient manufacturing processes, and the business can save a lot of money in the end.
2. More Automated Processes
Gone are the days when three to four people operate a machine. These days, a single employee can effectively operate a 3D printer. Unlike the machines used in a traditional manufacturing plant, utilizing a 3D printer isn't as labor-intensive.
What makes 3D printers even more convenient is the fact that it can be remotely operated. This feature may vary depending on the type of 3D printer you prefer. However, remote operation is a handy tool to ensure business continuity even if the main operator is not in the office on that particular day.
For 3D printers without a built-in remote operation feature, you can integrate software that would allow you to experience some of the same benefits by increasing remote printing options. Some advanced 3D printers offer a feature that makes them 100% computer-controlled, while others come with smart technology making them even more convenient to use.
3.Timely Prototype Development
A reliable prototype is paramount to the overall success of a small business. You don't want to waste time when you're trying to show a potential client what your idea will look like. Creating a prototype used to take not just time but the resources of your company.
While you went through the frustrating process of creating your prototype you may have had to adjust and remake it several times. You may have even had to send your plans overseas at some point just to make sure you ended up with something to show for your work.
Since 3D printers are computer-controlled, you can see a clear vision of the final product before you hit the print button. As a result, the 3D printer allows you to produce prototypes in a much shorter time frame while saving money that can be used in other aspects of the business.
You won't have to wait days for the production and you'll be able to catch potential mistakes before they happen. It's a great way to save your small business some money and some frustration when you're developing a prototype.
4. Small-scale production
While it's true that 3D printers are perfect for large-scale productions, you can also use it to produce items in smaller quantities. This means you don't need to order thousands of a product you haven't tested yet. Producing a minimum number of goods at a given time allows you to test the target market and see whether they will like the product or not.
Small-scale production is perfect if you want to try and experiment with which items your customers will love before committing to a larger batch. Instead of manufacturing items in bulk, you can set a minimum number of items to be produced. Once these items are sold out, you can easily use the prototype and software to recreate the items and make a bigger batch if needed.
This technique is cost-effective because you don't have to spend too much on the raw materials for items that may not be sold in the target market. Instead of using too many materials, you can set it depending on the production. It will also help to easily allocate the raw materials depending on the products or projects.
5. High-Quality Results
Customers are all about high-quality and durable products. Modern customers are willing to pay more just to get the most out of the product. They want top-notch products instead of paying for substandard items that will not last.
Fortunately, 3D printers offer high-quality products that are built to last. These products are used even in the most sophisticated of industries. Healthcare uses 3D printing constantly and no one in that field is going to risk a subpar final product with so much on the line.
If you print something and realize there's an aspect you dislike because it might not stand the test of time, you can make adjustments to your design and print it again. Since you'll have the chance to make endless adjustments without the costs normally associated with changing a design, you may find you just can't live without a 3D printer eventually.
Conclusion:
3D printers are effective machines that are not just for large-scale businesses. As you can see after reading this article, even small businesses can use 3D printers to their advantage. With their increased versatility and availability these days, utilizing 3D printers is easier than ever.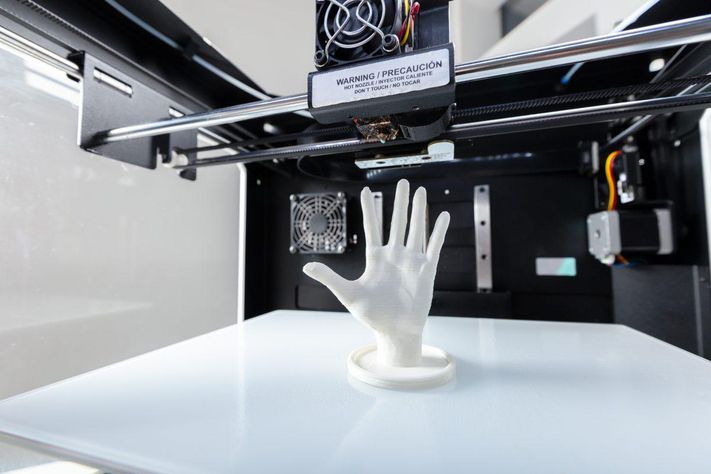 If you're looking for ways to power up your business, using a 3D printer is a great way to start. Whether you will use it on its own to produce entirely new products, or as part of your overall plan for continuing to create what you already make, having a 3D printer or two is a great and cost-effective investment for your small business.