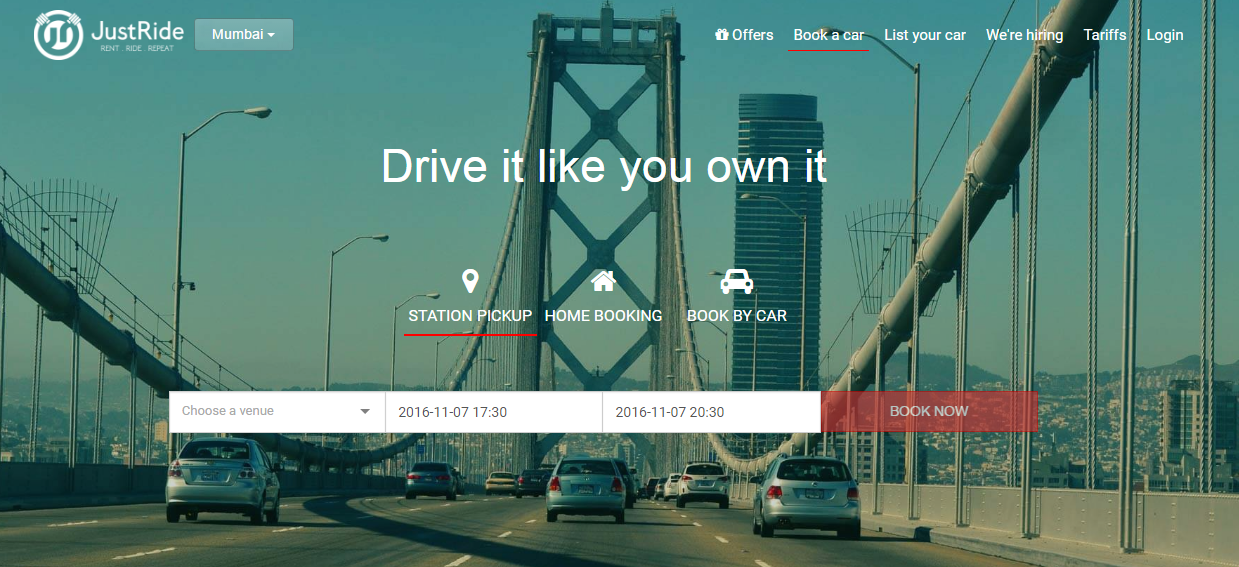 7 November 2016, India :
Mumbai-based car rental platform, JustRide, has raised about $3 Million in a bridge round of funding from San Francisco-based Susa Ventures, Kima Ventures, Axan Venture, London-based SCM Holdings, and IT-Farm from Japan.
YCombinator partners Justin Kan & Qasar Younis (COO of YCombinator), and Paul Bucche (creator of Gmail) also participated in this round. Post this round, the company so far has raised $6.5 Million.
Launched by alums of IIT Bombay and NIT Allahabad, JustRide is a next generation technology aggregator in the car rental industry with the prime products being Micro and Macro leasing of vehicles.
The funds will be utilized to boost up its service JustConnect, a platform that allows people to rent out their personal vehicles for a fee, and Yabber, an IoT device for cars to analyse the driving skills of the customer which is based on the company's Smart Vehicle Technology. It also looks to scale up its fleet from the current 300 to 2,000 with an aim to add about 300 cars per month for the next 4-6 months.
"By our projection, when we have 500 cars in our fleet, we will be profitable and will clock an annualised GMV of $5 million," says Abhishek Mahajan, CFO of JustRide.
"We have added 220 cars since piloting the concept in March. We are keen on exploring our Smart Vehicle Technology which powers Yabber," said Ashwarya Singh, CEO.
JustRide builds a technology which provides comprehensive solution to the issue of urban commute by connecting commuters to vendors in the self drive car rental business. The vision is to provide a platform where car owners can engage customers and conduct business seamlessly. The company concentrates on simplifying the process of hiring cars by creating scalable mechanisms to conduct and facilitate transactions while proving an economical mode of transport to all. Source- ET
Also read-
Comments
comments