Maaz Ahmed Khan is a mechanical engineering student who has an interest in electric vehicles. He doesn't build a new design but instead converts existing fuel vehicles that are old and non-functional to fully functional electric vehicles. He says, "It started when I got into the EV subject of the syllabus in the final year," It was since then he started closely looking at the working of these machines and started to convert them on his own.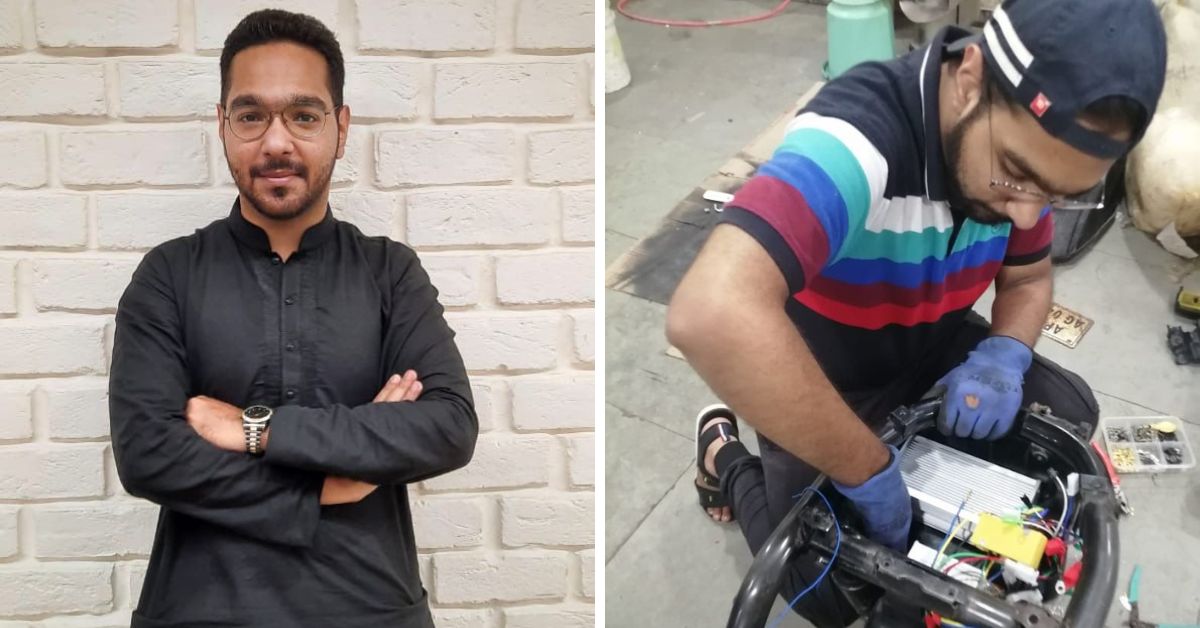 Such a student who was a final year student back then, studying at Methodist College of Engineering and Technology, Telangana, started looking for someone's help to start building on his vision. This brought him to a non-academic startup incubator EdVenture Park, which focuses on student innovations. He applied for a job here and was selected.  With their support, the youngster began working on his dream project, eventually founding Torq Electric in March 2021.
"A few years ago, I happened to attend the launch of Tata Nexon. Even though the vehicle excited me, I also thought, 'Why should we buy a new EV if there exists a technology to convert existing vehicles?'," he said. He continues, "I also had 'electric vehicles' as a subject in college. I learned that after 15 years of running, the fuel usage of any vehicle goes up and it contributes to greater pollution. Instead of turning it to scrap, you can convert it."
Developments
Later by 27 August 2021, Maaz came up with the prototype of a two-wheeler EV, which he built by transforming an old petrol scooter and spending Rs 60,000. The model was covered widely by the media and popularised further through the internet, he recalls. "Even then, it took time to gain people's trust. A few months later, I managed to get some customers. A majority of them were unwilling to let go of their two-wheelers due to emotional attachments and similar reasons. Converting these into electric vehicles seemed like a great idea to keep your old favorite bike," he explains.
According to Maaz, he has so far converted seven bikes and received orders for 15 more. Additionally, he helps to engineer students to take up college projects related to EV and supports them with the related technical know-how. Even though it takes just 5-7 hours to convert a two-wheeler into an EV, Maaz asks for two days to check and ensure the vehicle's safety after riding. He provides two types of models — fully electric and hybrid vehicles. Those who wish to keep the fuel as an option can opt for the latter. He says the price to convert any type of two-wheeler into a fully electric EV is Rs 50,000. For hybrid, he charges Rs 55,000.