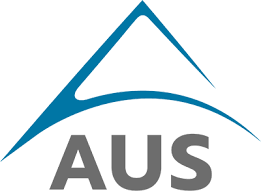 08 March 2018, India:
Drone startup Aarav Unmanned Systems (AUS) has raised an undisclosed amount in pre-Series A round of funding. GrowX Ventures, 500 Startups and Bellwether Advisors led the funding round.
Existing investors 3one4 Capital, StartupXseed and Angel Investor Sanjay Jesrani also participated in the funding round.
The startup will use the fresh capital for expanding its business reach and for reach and development purposes.
"The new funding round shall help us penetrate deeper in our existing market, expand to some tough-to-crack and large potential applications in the near future, and establish a roadmap for applications in logistics and urban mobility market, which is our ultimate long-term goal." said Vipul Singh, Chief Executive Officer of AUS.
Vipul Singh added, "AUS has received a great response from the Indian market in a very short span, and is confident of becoming the dominant player in the commercial drone market in India, and presence in a couple of more countries, by 2019. And as we embark on this growth phase, we are delighted to have GrowX, 500 Startups, and BellWether join us."
"Drones have the ability to dramatically reshape the way enterprises work, and bring about significant gains in productivity and efficiency, across a wide variety of sectors. We believe AUS will be at the forefront of creating this impact and are delighted to join them on this journey," said Sheetal Bahl, MD of GrowX Ventures.
"Drones have the potential to transform the world for the better. AUS is working on several exciting applications for drones and they're impacting industries in amazing ways by making them smarter and more efficient; we are very excited to be a part of their journey," said Shalini Prakash, Venture Partner at 500 Startups India.
AUS was founded by Vipul Singh, Nikhil Upadhye, Suhas Banshiwala and Yeshwanth Reddy in 2013. It provides solutions to the mining, urban planning, roads, and railway sectors with 3D mapping and surveying solutions.
(Image – AUS)