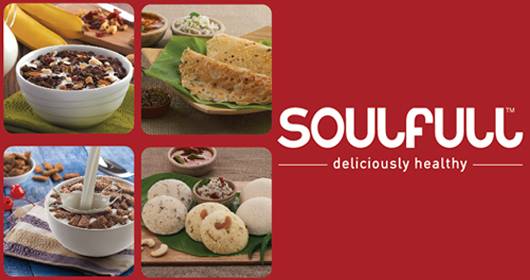 22 March 2018, India:
Aavishkaar Ventures Management has committed $5.3 million (₹35 crore) in Kottaram Argo Foods owned Soulfull. The investment will be done through $200 million Aavishkaar Bharat Fund. Kottaram Argo Foods seels its products in the market under the brand Soulfull.
"There are immense opportunities in the packaged foods industry in India which is growing rapidly at 20-25%. The partnership with Aavishkaar will help Soulfull strengthen its product portfolio, accelerate marketing and expand its distribution reach to over 50,000 retail outlets in the next 3 years," said Prashant Parameswaran, MD and CEO of Kottaram Agro Foods.
"The tangential outcome of Soulfull products is increase in demand of ancient grains that will address problems of marginal Indian farmers and reduce environmental stresses on land since these grains can grow in arid areas, are pest resistant and need minimal fertilizers," said Vineet Rai, Managing Director of Aavishkaar.
Kottaram Agro Foods Pvt Ltd was founded in 2011. It works with State governments and leading research institutions to promote smart foods which are good for consumners.
(Image – The Alternative)
Comments
comments