Adidas, the German multinational footwear and textile company, announced on Wednesday that it would reduce its dividends for 2022. This decision comes as a result of Adidas severing ties with famous rapper Kanye West, which could lead to the company's first annual loss in thirty years.
The company will recommend a dividend of 0.70 euros ($0.7374) per share, down from 3.30 euros a share in 2021, at a May 11 annual general meeting, it said.
In October 2022, the sportswear brand ended its business partnership with Kanye West's Yeezy brand following public backlash against the singer for making anti-Semitic posts and comments on social media platforms. The Adidas Yeezy Fashion collaboration, which began in 2015, generated $2 billion in annual sales for Adidas, accounting for approximately 10% of the brand's overall revenue.
In a talk with investors, CEO Bjorn Gulden, expressed his intention to revive the company's damaged brand after the fallout from terminating its partnership with Kanye West. Despite the potential loss of revenue from the break-up.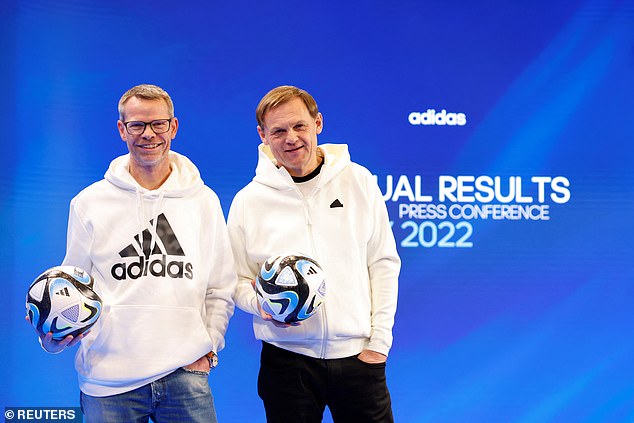 Gulden acknowledged that the decision to end the Yeezy collaboration was difficult, but he believes that it was necessary for the long-term success of the company.
Regarding the unsold Yeezy shoes still in stock with Adidas, Gulden stated that the company has not yet decided on a course of action. Burning the shoes would have negative environmental consequences, while giving them away to charity could pose resale value issues. The value of Yeezy shoes has surged since Adidas announced the end of its partnership with Kanye West.
In addition, Gulden gave some insights into the type of shoes that Adidas will be prioritizing in its future production. He noted that "terrace" style sneakers, such as the Samba, Gazelle, and Spezial, have become increasingly popular and highly sought after by customers. Gulden mentioned that Adidas stores selling Samba shoes have seen long lines of shoppers in China, indicating the growing demand for this style of footwear.
However, Adidas CEO Bjorn Gulden hopes the company can return to profitable growth by 2024 by reducing stocks and cutting discounts.
To improve its financial performance, Adidas should aim to decrease its inventory levels and reduce the frequency of discounting. The company's projections indicate that it will reach a break-even point in its underlying operating profit for 2023, taking into account the $500 million loss resulting from unsold Yeezy stock.
To mitigate this loss, Adidas will need to adjust its inventory management strategies and find ways to minimize its discounting practices to increase revenue and profitability.