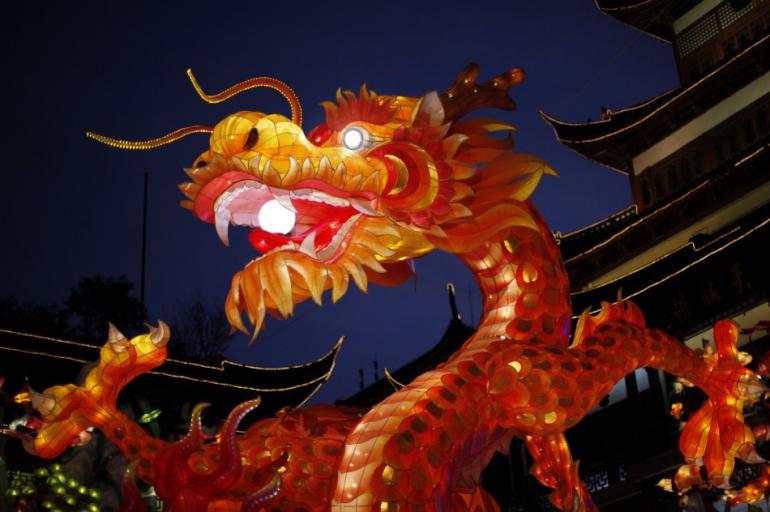 Alibaba, the Chinese e-commerce giant, is slowly but surely entering the Indian e-commerce space. For years now, markets all over the world have failed to compete with the cost effective chinese good and Alibaba entering the Indian market should be a cause of concern for the Indian e-commerce players. Here is our brief of how Alibaba is entering Indian e-commerce space and what it might mean to the Indian e-commerce players.
The Alibaba Paytm Deal
Yesterday Jack Ma led Alibaba entered into a strategic tie-up with Indian mobile wallet company Paytm. Alibaba, through its marketplace AliExpress, will list 100 million stock-keeping-units (SKU) on Paytm.
Paytm is owned by Vijay Shekhar Sharma-led One97.Paytm is India's largest mobile wallet service. Its marketplace has about 15,000 merchants and has 25 million registered users. It has 10 million items listed on its marketplace. (Data as of January 2015). Earlier in February this year, Ant Financial Services—part of the Alibaba Group—had announced acquisition of 25% stake in One97 Communications.
According to the latest tie up, Paytm will list Alibaba's SKUs which will help Alibaba to get a larger chunk of the Indian Market. AliExpress has a lot of sellers and the tie-up will allow Chinese sellers to sell in India. For now, Paytm gets 5% of its sales from electronic and remaining from unstructured products. This deal will help Paytm build onto its portfolio of unstructured products.
Alibaba's Alipay wallet will not be available in India which is why sellers will use the Paytm app. Paytm's APIs will help AliExpress to interact with the Paytm platform and help with the listings. Paytm has already launched a seller app which will allow  Aliexpress sellers to list their products for the Indian market. The two companies have tied up with China Post for a one week door to door delivery.
This tie up will bring Indian sellers in a head to head competition with Chinese sellers. In the era of e-commerce where the consumer is surely turning into a king of the world, it will be interesting to see what this will mean for the Indian sellers who now will have to compete with the low cost Chinese products.
Alibaba's Mobile Startup Incubator in Bengaluru
In April this year, Alibaba along with Bengaluru-based mobile and analytics solutions company Globals, announced its plan to launch a mobile incubator in Bengaluru that will focus on mobile internet and mobile commerce. Alibaba is expected to provide mentors and bring its technology and other business expertise to the incubator.
E-commerce, which is Alibaba's interest is moving rapidly onto mobile ( some Indian e-commerce players have said that as much as 50% purchases in 2014 were from mobile. This number was only 5% in 2013. The number of purchases happening on smartphones in increasing rapidly. Some e-commerce players have shut down their online portals and are working through mobile apps only) and therefore creating a focused mobile incubator will help the company identify and invest in the right startups which will help the company's growth in India.
Alibaba – Snapdeal Investment
In March 2015, Snapdeal was said to be in talks with Alibaba to raise $ 1 billion.Snapdeal which was then valued at 2 to 2.5 billion USD was seeking a valuation of 5 billion dollars from Alibaba. It is being said that due to some differences in valuations, the deal did not go through.
Game Of Thrones : Indian E-Commerce Wars For A Leadership Position
According to a PWC report, e-commerce sector in India has grown by 34% (CAGR) since 2009 to touch 16.4 billion USD in 2014. The sector is expected to be in the range of 22 billion USD in 2015. The internet penetration in India right now is extremely low ( close to 19%). Going forward, the internet penetration will increase and this will exponentially increase the size of e-commece market in India.
Currently none of the big players in the Indian e-commerce industry are making any profits. Sales and Discounts have become a regular feature of most of the big players in the market. New couponing and cashback sites are coming up each day. These sites again provide discounts to buyers to shop on e-commerce platforms. All these discounts, cashbacks and coupons are severely affecting the profit margins of Indian e-commerce players. So how are these e-commerce companies managing to stay alive ? Through large amounts of funding that they are receiving from several investors. And why are the investors investing in these companies ? Now this is an interesting question to ask !
Currently all investors are investing in Indian e-commerce companies looking at the potential these companies have to grow in the future. The 19% internet penetration and India's demographics show that Indian market is soon going to be the most attractive market in the world for all kinds of consumer products.
In such scenarios, the power will lie with those companies who are able to capture a large part of the market and that is exactly what the Indian e-commerce companies are doing right now. By giving away large amounts of discounts and deals, the companies are trying to get consumers glued on to their sites. Once consumers become regular buyers on one particular site, that would mean and end of large number of other small e-commerce sites and that is how India's big e-commerce players are hoping to become the market leaders.
When Alibaba Enters
It is quite clear that to survive in the Indian e-commerce industry, you will need a lot of cash right now. The most funded will be the winner. When Alibaba enters this market with a huge amount of capital that the company has, Alibaba will not find it difficult to survive in this market.
While Chinese manufacturers can already supply low cost products to the Indian market and Alibaba can surely play the game of coupons and discounts, when Alibaba enters the Indian e-commerce space (which it is doing step by step) Indian companies will find it difficult to compete with Alibaba.
Amazon was not able to be as successful in the Indian market due to its late entry and the fact that Amazon was forced to play by the same rules as any other Indian company. However with Alibaba entering the market, the Indian companies might have to think of newer ways to compete in this extremely attractive yet extremely price sensitive Indian market.
Comments
comments