The legendary Amar Bose is the founder of Bose Corporation, a company whose speaker systems dominate the world in almost every category. Here are a few facts and some very notable quotes of Mr Amar Bose.
Amar Bose was born to a father of Indian origin, Noni Gopal Bose, a revolutionary freedom fighter who emigrated from Calcutta to escape British prosecution, and an American school teacher Charlotte Bose.
At the time of World War II, when his father's business was not doing very well, young Amar offered to help his father with his own business venture and set up his own radio repair shop to contribute to his family's income. The venture ended up becoming extremely successful. Noni Bose recognized his son's business acumen early on and started saving to make sure that his son gets the best possible education.
Amar Bose was admitted to MIT to pursue a bachelors in engineering. It was his father's dream for his son to attend the most prestigious technical university. Mr. Bose ended up completing his PhD from MIT.
While pursuing his education, Mr Bose once bought speakers with impressive technical specifications.In spite of the specifications, the speakers could not produce good quality sound. This led Mr Bose to start working on the idea of creating speakers that could produce high quality sound.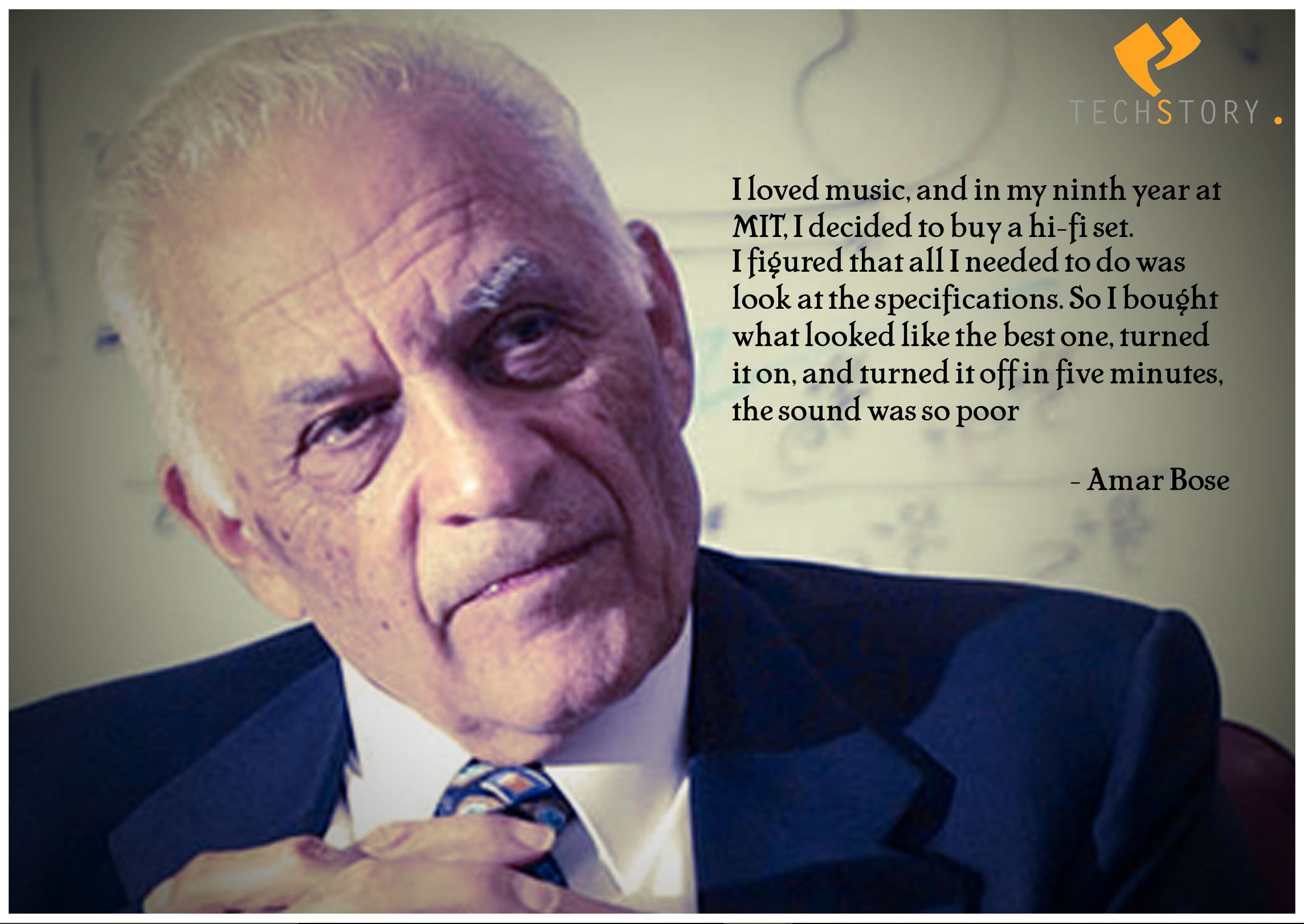 In 1957, Mr Bose joined MIT as a teacher of "Introduction to Network Theory". "The future isn't in solving the problems to which we already know the answers. It's in learning how to work through the problems you'll experience in life, in any subject," Mr Bose is said to have told his students.
In 1964,Bose Corporation is born.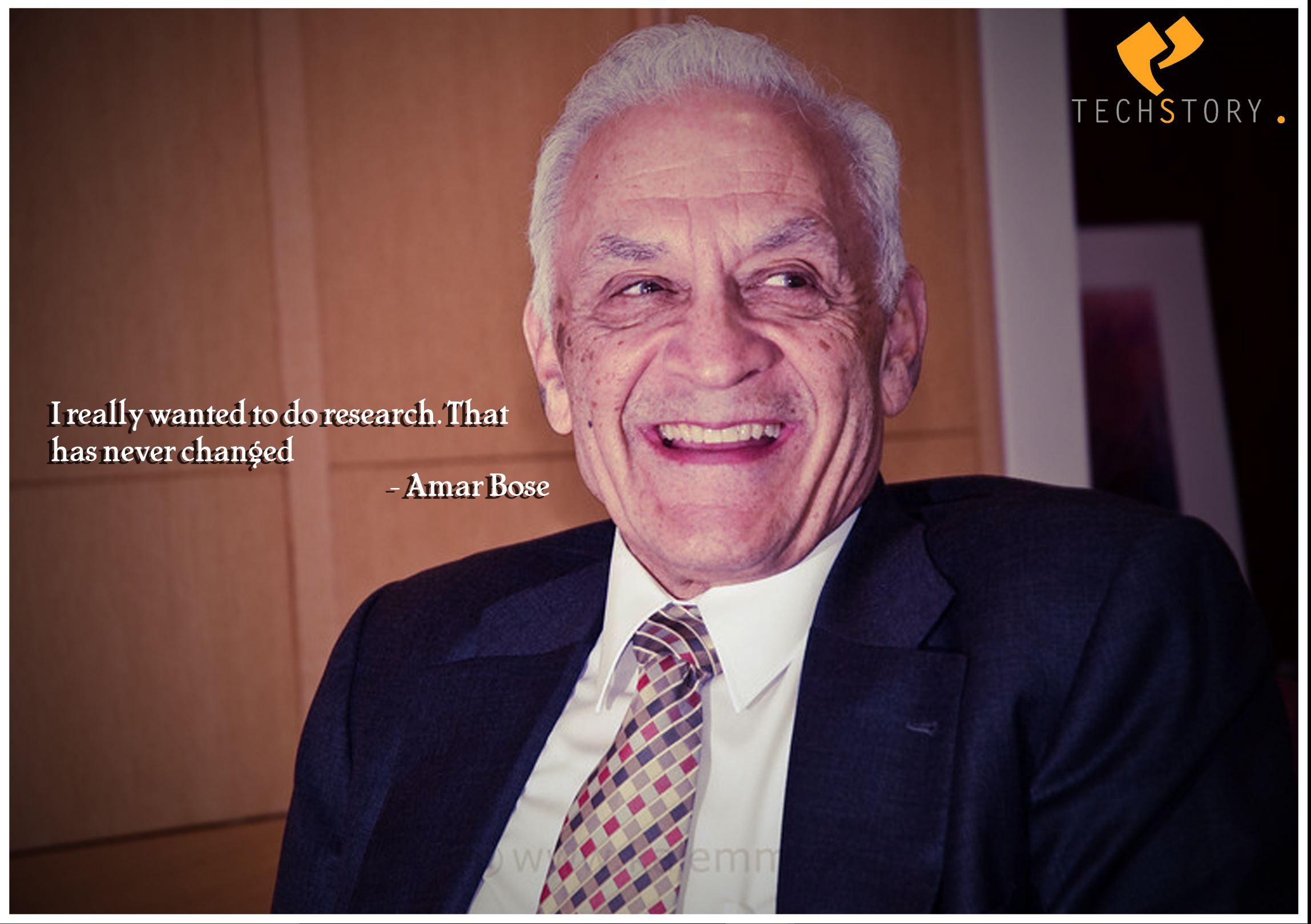 Amar Bose's early patents won him great respect within the industry.In 1968, Amar Bose invented the 901(R) Direct/Reflecting(R) speaker system. They were one of the first stereo loudspeakers to utilize the space around them instead of reproducing sound as if in a vacuum.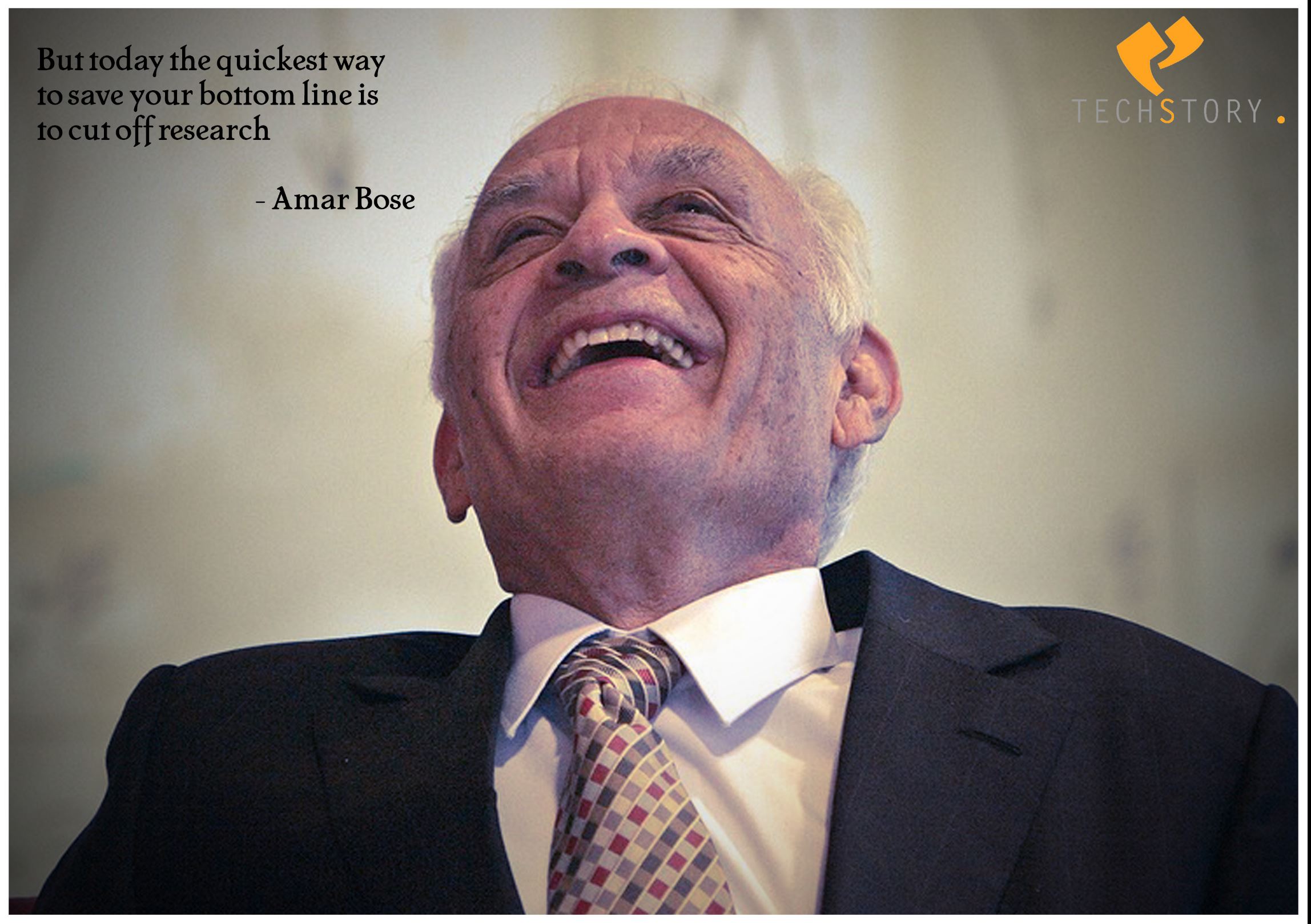 Mr Bose always considered research as the heart of his company.He attributes a lot of the company's success to their focus on research.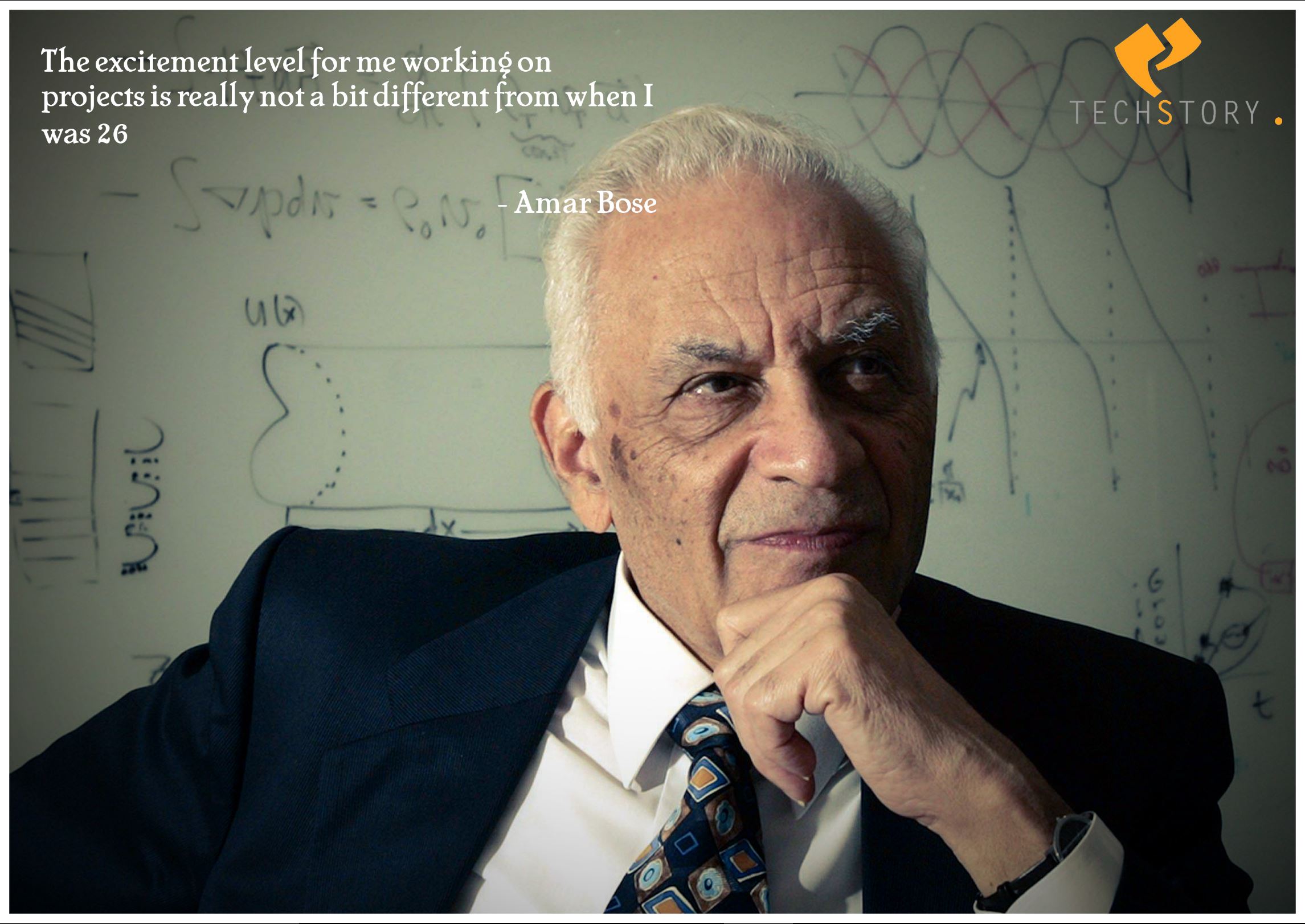 Mr Bose never made the company public.According to him having a privately owned company helped him to invest a lot into research.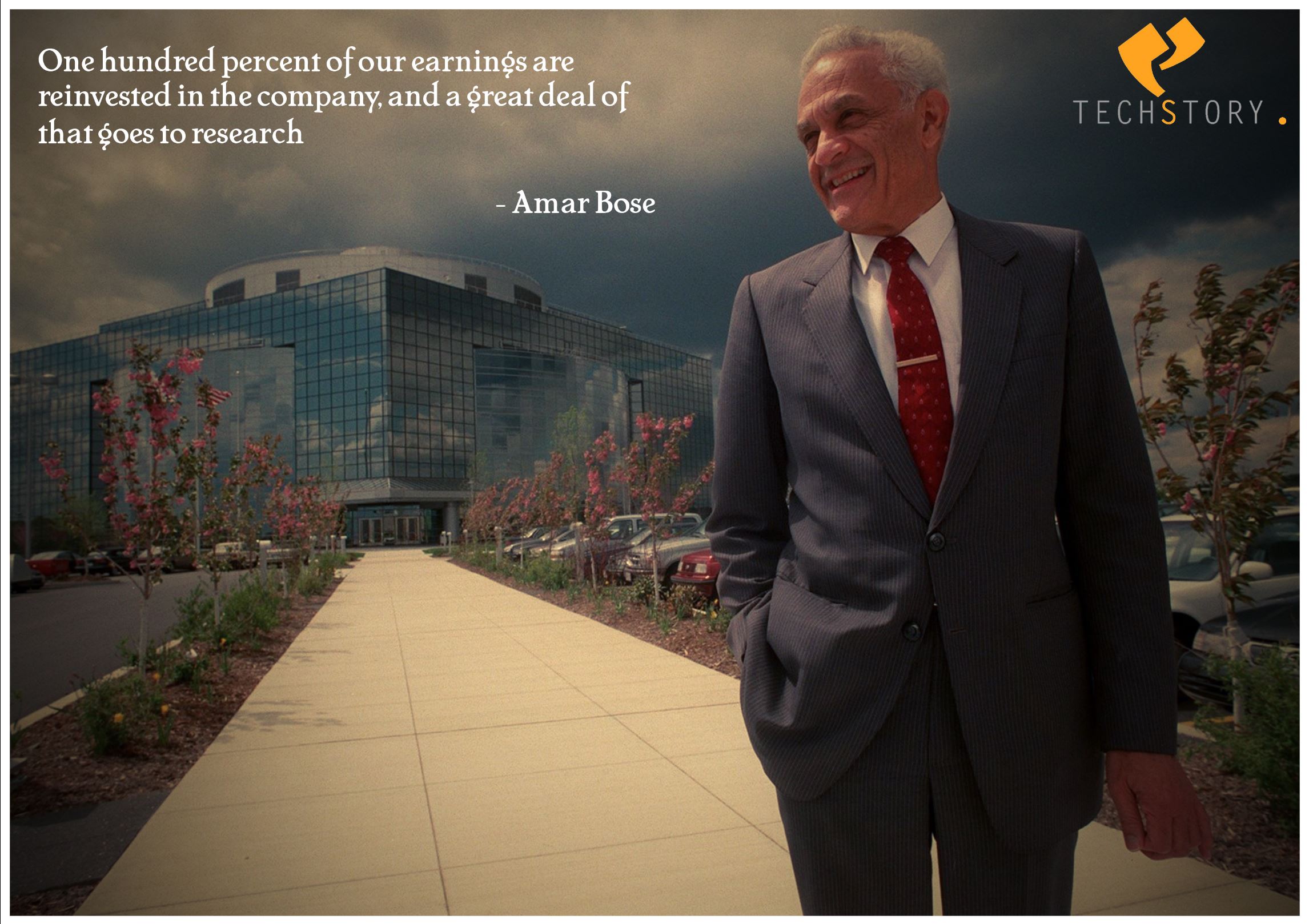 Today Bose Corporation employs about 9,000 people across the world. The company today produces products for home, car, and professional audio. Research still remains a focus in the company and Bose Corporation still conducts basic research in acoustics and other fields.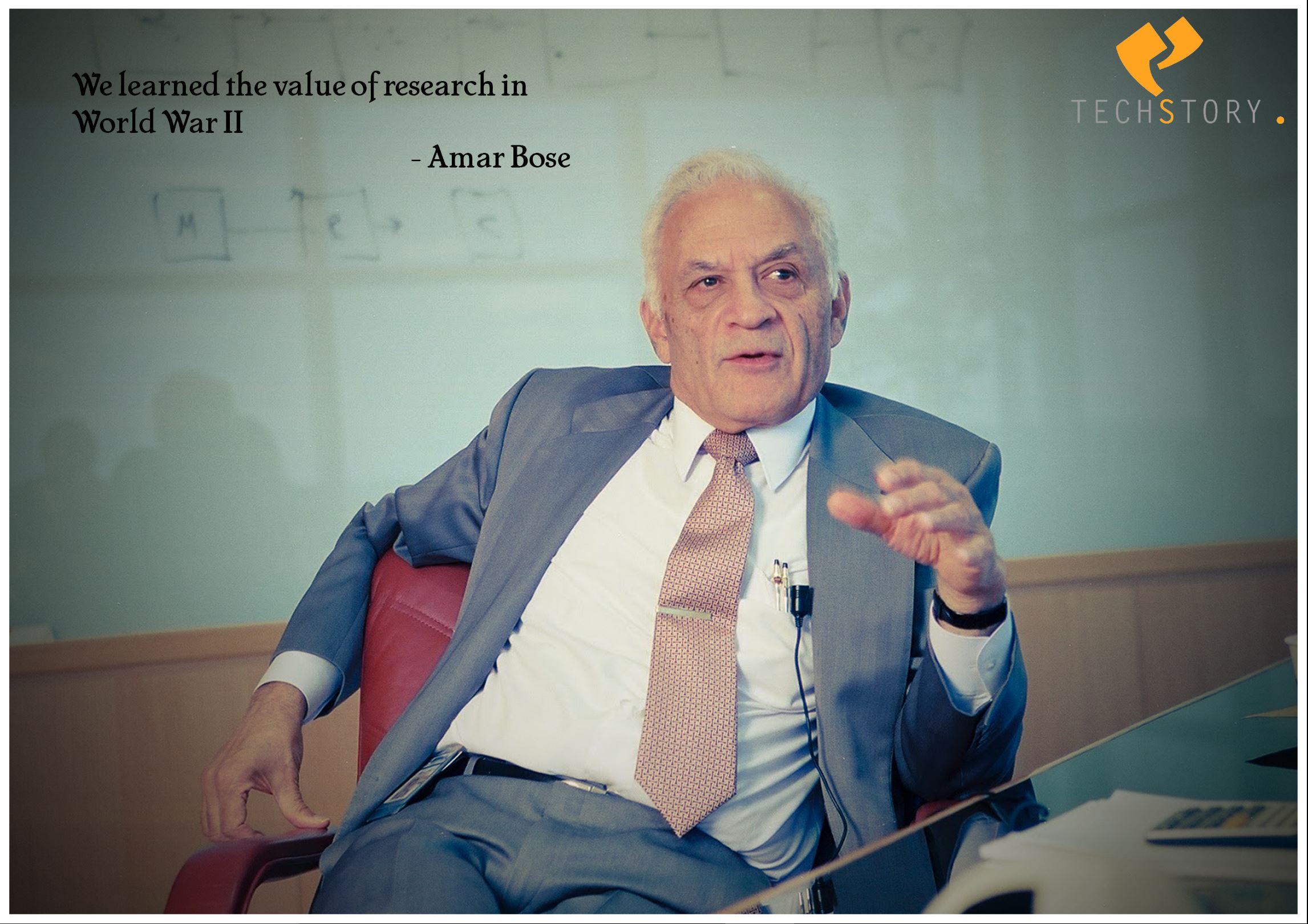 In 2007 he was listed in Forbes 400 as the 271st richest man in the world, with a net worth of $1.8 billion. In 2009, he was no longer on the billionaire list, but returned to the list in 2011, with a net worth of $1.0 billion.
Bose died on July 12, 2013 at the age of 83 in Wayland, Massachusetts
(Original Image Credits :wikipedia.org, mandersenterprises, popsci, kfoto941.smugmug, theverge, mashable, thehindu, huffingtonpost, reflections-shivanand.blogspot )