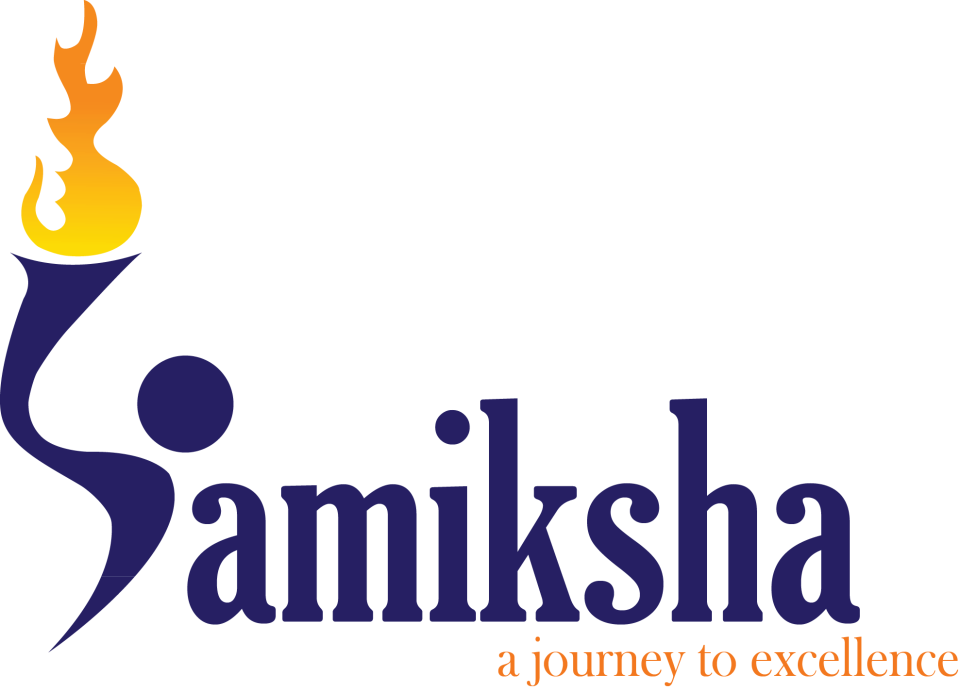 Samiksha is one of India's first sport and performance psychology consultancy. They believe that minds need to be trained to produce champions. They currently provide mental training support to over five hundred athletes in India.
The minute I call out Sports, the one term that psychologically comes to your mind is "fitness". For years we've been trained to think of fitness related to physical fitness, but what about the mind? The importance of physical fitness and training in sports have been emphasized to enhance the fitness of athletes. However, mental strength being an abstract phenomenon, its importance had been neglected. An athlete is considered fit, only if he checks both the parameters. Even the players who understood its significance don't have a clear understanding about how to build mental toughness.
"Mental training builds confidence, motivation, self-discipline, team cohesion and other mental skills necessary for a successful sports career."
How much does the emotions affect our game? First let me ask you to go for a sprint, with the mental notion that you're having high fever and you're unable to move a single limb of your body (even though you're perfectly alright). How hard was it? It's that difficult to consider yourself fit, when you're mentally unstable. Emotions affect sport performance and sports psychology help athletes manage their emotions to have better sports performances. Even experienced athletes at match point will feel the nerves and the pressure. Mental training will help an athlete hold his nerve under crucial situations and not crack under pressure.
Now that we're talking about professional sports, just like how we can't consult a general physician for a critical treatment, we also need professional sports psychologists for the expert athletes. Sport Psychology is a relatively new field even in the West, about 30 – 35 years old. In India, it's only about 10 to 12 years old. A decade back some psychology practitioners started consulting athletes, however it is only in the last 5 years that practitioners have started gaining formal education in Sport Psychology.
The Samiksha Story
Janki Rajapurkar has played competitive tennis at the junior level. She has completed her formal education in sports and performance psychology from the UK – including her bachelors & masters and is currently also doing her PhD from the UK.
Gayatri Vartak has played badminton for the country for several years. She has a masters in counseling psychology from India and a masters in sport & exercise psychology from the UK.
Janki the founder of Samiksha, was probably the first in India to travel abroad in 2005 to study sport psychology. She used to play competitive sports with her colleagues, that is where she understood the demands placed on athletes. They were to lucky enough to have a mentor who could guide them with the mental aspect of the game. However, no professional help was available in India back then and they felt that Indian athletes would benefit from mental training, which has been one of the key areas of concern for most Indian players and teams.
Janki worked independently as a sports psychologist before she started Samiksha with her friend Gayatri. They believed that larger the team of sport psychologists the more athletes they will be able to cater to in India, which is probably one of the reasons for starting Samiksha. As mentioned earlier, Sports psychology is a new genre in conventional sports training. However, with more psychologists taking keen interest, there is a growth observed in the field. They spent the first one year increasing the awareness by conducting workshops for coaches, parents & players and observed a positive response in its importance amongst players, coaches, parents and sport organisations.
Samiksha Facts
Venture Started:Late 2011
Operations Started: May 2012
Founders: Janki Rajapurkar and Gayatri Vartak
Team Size: 12 (including psychologists, lifesport trainers, consultants & advisors)
Offices In: Pune, Mumbai and Bangalore
Customer Base: 700 individual athletes and academies like BCCI's National Cricket Academy, Army Sports Institute, Olympic Gold Quest, Prakash Padukone Badminton Academy, Lakshya Sports Academy and so on.
The Sports Psychological Challenges
Making a profession/career in the sports industry has always been considered a challenge, and with sports psychology being an evolving career it has been all the more difficult for team Samiksha. Another challenge that they have faced is that people generally used to comment them as "too young" when they started. But every sportsman is nurtured right from their early stage right? Samiksha, with the right sportsmanship over came these challenges by striving hard and being confident about their work.
"Our strong background and knowledge in sport psychology has always helped us believe that we were competent in what we were doing."
On the idea of being a female entrepreneur in the field of sports, they have had their initial apprehensions from players, coaches and organisations; but having played sports themselves has helped them connect to athletes and coaches while they were at work.
Future Focus
LifeSPORT
Along with core sport psychology consulting they also offer another program called LifeSPORT. LifeSPORT aims to build the sports culture at the grass root level and also equip children with the right life skills and mental skills at a young age. For now they are very excited about LifeSPORT program as they see it growing very fast and it has already started running as an in-school program. They plan to approach more and more schools to share this new concept. Samiksha is enjoying its balance of working with young athletes as well as working with elite athletes.
Certification Programs
They plan to help the field grow with various activities, they will soon be starting an online certification course for coaches/support staff and students of psychology and others who are keen in knowing and learning about the subject.
Funding
They are currently being funded by IIT Alumni Bombay (Pune Chapter) for their work with Army Sports Institute. The athletes at ASI are working towards the Olympics and mental training available to them through the funding will have a great impact in enabling them to bring medals for India.
"We encourage others to help us help Indian athletes bring more medals and laurels for the country!"
Similar Reads
Inspired by athlete, Gamatics platform brings sports community together to share ideas!
EduSports – Providing holistic education to children though the magic of sports!
Comments
comments