After running the biggest discount sale for many days, the e-commerce giant Amazon finally gave half to their biggest sale, Prime Day 2023.
During the sale, there were many products ranging from smartphones to clothing and even electronics and appliances which were selling for a great discounted pricing.
As the sale has now made its way to an end? There might be many who might have taken advantage of the sale and could have bought some great stuff for the best price but there might be few picked out from the crowd who couldn't have taken advantage of the sale.
Well, if you are among those, then don't worry because here we have got you covered with an amazing discount even after Amazon Prime Day 2023 has ended.
This applies to the user who is looking to upgrade to a new premium TV and trust us, this new Framt TV series by Samsung is worth buying, thanks to the amazing discount and also the feature it comes with.
So, without any further ado, let's take a look at the new discount announced for the latest Samsung Frame TV.
Samsung Frame TV Series – Specification and Features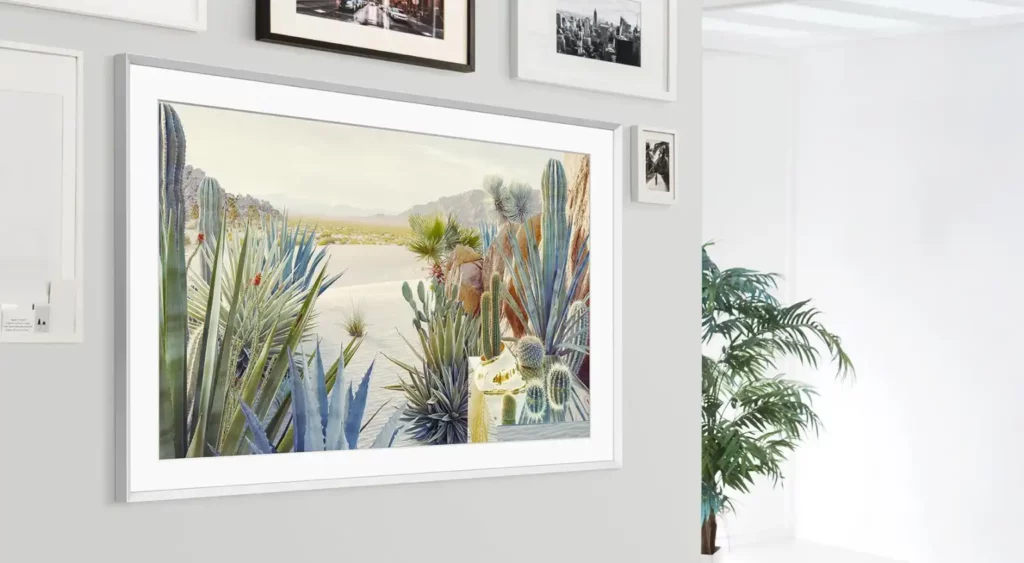 Samsung Frame TV series is among the premium-selling TV where you not only get all the premium features but also get these features for a pocket-friendly price tag.
However, this TV series from Samsung is not only more like a TV alone but infact it's also a digital art that can be hung on your wall with Slim Fit Wall Mount
In comparison with a regular picture mode in other TVs and Samsung Frame TV, this Tv has managed to blend well, thanks to its amazing and beautiful display as well as the design with less to no bezels around which makes the TV thin as a picture frame
Also this TV comes with a unique back Slim Fil Wall Mount which makes the TV attached to the wall without any space in between. It looks like Samsung has concentrated more on making a Wall Art TV.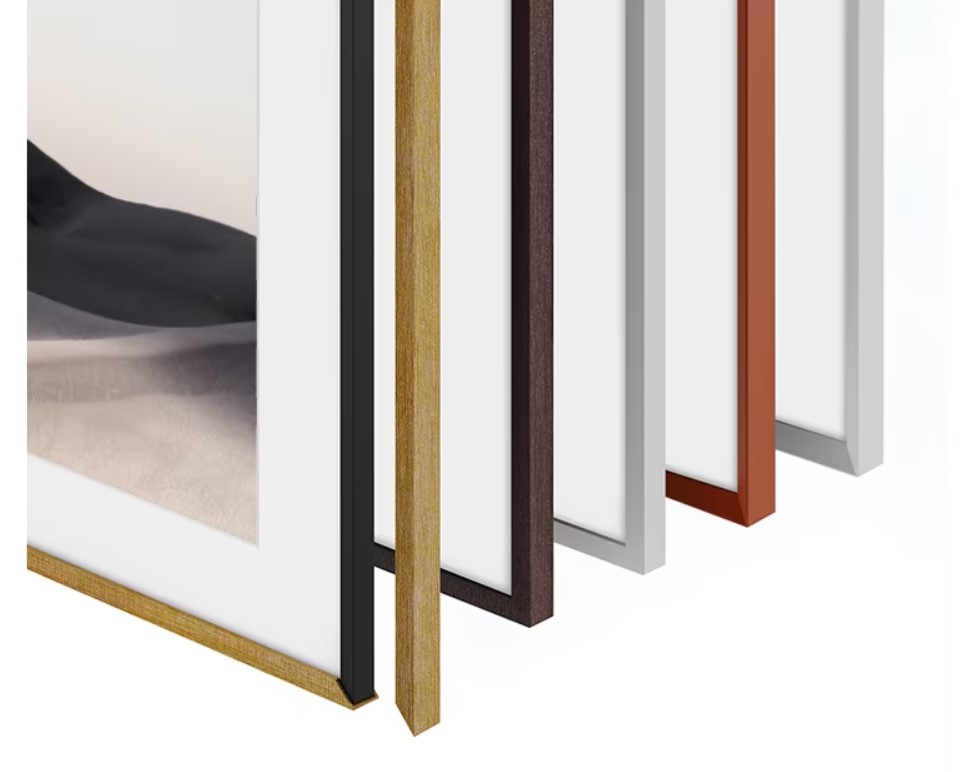 If you are wondering if this TV is only meant to watch some art? Well, you have guessed it wrong! The TV doesn't only showcase great art but infact it's also filled with some great hardware and loaded with amazing software features which make it a great fit for entertainment usage too.
Let's now take a slow and steady step into the specification and feature side, here you will be getting the premium 4K Panel which is covered with a matt coating that helps in reducing the distraction of glares. So, with viewing angles, you don't have to worry.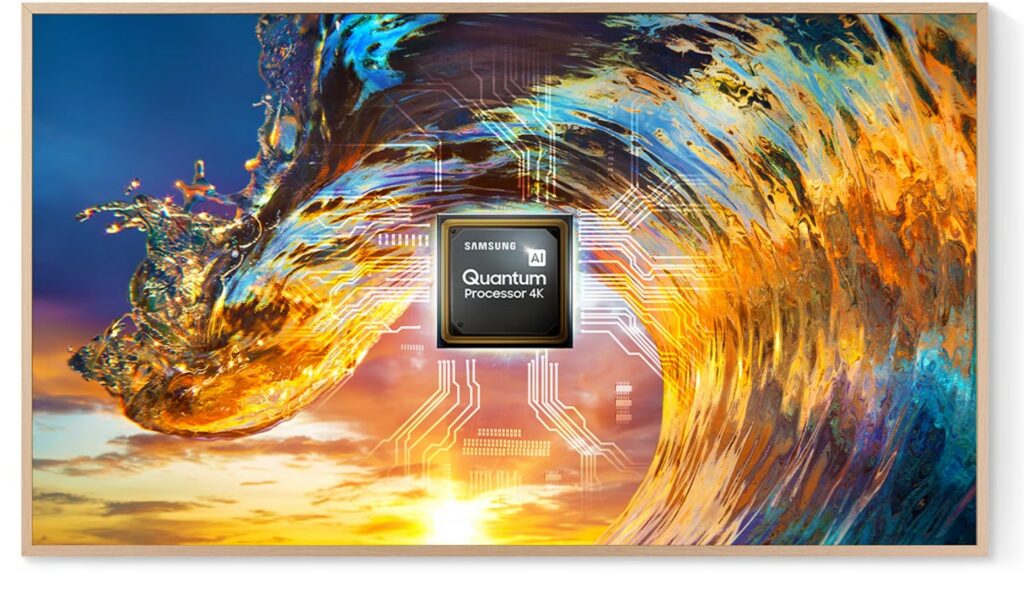 The display also comes with support for Quantum HDR which is one step ahead of the regular HDTV support we get in other TV in the same price range.
Also, the TV is featured with Samsung's in-house build AI Quantum Processor 4K which does the job of upscaling the picture quality as well as providing a great picture quality out of the box.
There are some smart features that you get with this TV which include it comes with support for Alexa Voice control.
Samsung Frame TV – Discounted Pricing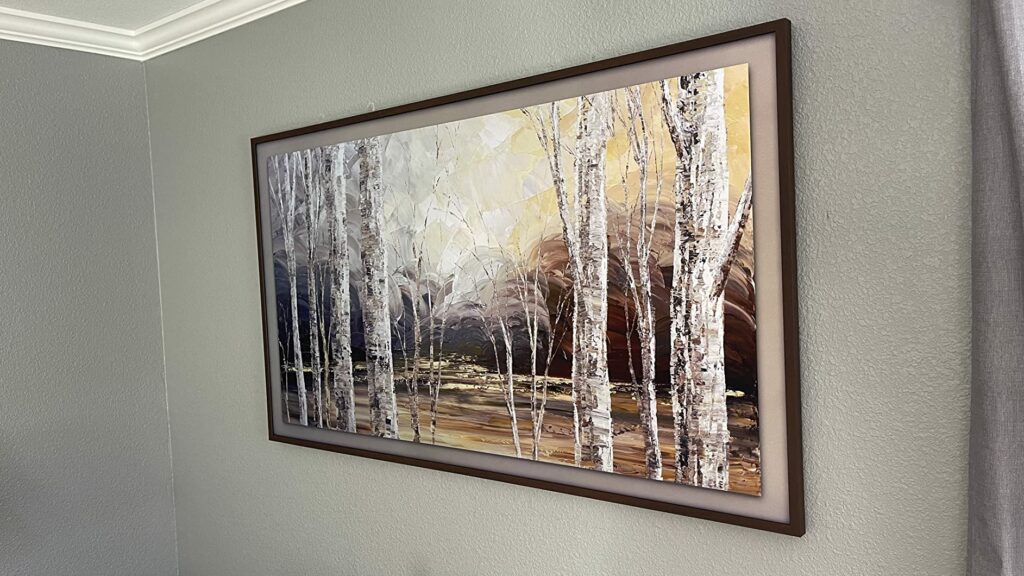 That was the feature you get! Let's now move to the most important part, the price! If you are concerned about the fact that will the TV bring a huge dent in your ban balance, well if you have guessed it wrong!
Despite ending the Prime Day Sale 2023, still, the Korean giant's Frame TV series is selling for an attractive price tag which in number are around 30% – 40% instant off. To give you clarity, here we have listed out the pricing of these Frame TV series with their links to buy one.
Samsung Frame TV QLED 4K TV 32-inch for $597 (Without adding 10% coupon)
Samsung Frame TV QLED 4K TV 55-inch for $950 (Originally priced at $1498)
Samsung Frame TV QLED 4K TV 65-inch for $1597 (Originally priced at $1998)
Samsung Frame TV QLED 4K TV 75-inch for $2187 (Originally priced at $2998)
Samsung Frame TV QLED 4K TV 85-inch for $2897 ( Originally priced at $4298) – 50% off