Jeff Bezos-owned Amazon announced on Tuesday to terminate more than 100 employees from the gaming department. This layoff is a part of the company's broader cutbacks and will impact employees working in Prime Gaming, Game Growth and the studio of San Diego.
Christoph Hartmann, Amazon Games VP wrote in a notice to staff that revealed that job cuts are part of the company's struggling efforts to reshape and restructure the operations. He further stated that the company is planning to support its focus on content and will enhance its internal efforts.
"After evaluating our current projects against our long-term goals, the Games leadership team made the difficult decision to eliminate just over 100 roles across Prime Gaming, Game Growth and in our San Diego studio, while also reassigning some employees to other projects that match our strategic focus," he wrote.
"Going forward, we will continue to invest in our internal development efforts, and our teams will continue to grow as our projects progress," Hartmann further added.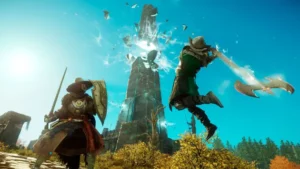 Amazon's gaming group is witnessing an 'executive turnover' and not just a normal layoff, as per Bloomberg's report. It reads, "Hartmann's predecessor, Amazon Game Studios boss Mike Frazzini, stepped down last year. Veteran gaming executive John Smedley, who helped run the San Diego office, announced plans to leave in January."
According to the memo that Hartmann provided to the staff, Amazon informed the impacted employees in a live meeting scheduled on Tuesday morning with the human resources team.
The company promised to subsidize the impacted employees with severance pay, health insurance benefits, outplacement services and paid time to conduct their job search. In an effort to control costs, Andy Jassy, Amazon CEO announced that the company will be laying an additional 9,000 employees.
Previously, more than 18,000 people were terminated. Amazon has implemented a hiring freeze for its corporate workforce and discontinued some experimental projects, including a sidewalk delivery robot and a telehealth service.
The Amazon Gaming department was introduced in 2013 after launching Amazon Games. However, over the past years, gaming ventures have struggled to produce any hit projects despite publishing several projects and attracting top talent companies such as Sony Online Entertainment.
Amazon released its first budget game, Crucible in 2020 but canceled the free-to-play shooter within months. After a year, it released the PC game New World which saw early success. In February, the company launched an online action-playing game, Lost Ark.
Amazon's video games unit has seen some turnover among its top ranks. Mike Frazzini, who helped the company to launch Amazon's game studios, stepped down from his position in March. Moreover, John Smedley, who guided Amazon Games' San Diego studio, left the company in January.
The layoff around the Gaming department is a part of cost-cutting and restructuring. The company is not losing any hope while laying off. In the memo too, Hartmann has assured that Amazon will "double down on the pre-production phase" of the game.