Amazon, one of the largest e-commerce platforms in the world, has started to display a warning badge for frequently returned items. This move comes as a response to the surge in e-commerce returns during the pandemic, affecting the entire industry.
The new badge appears on product pages and reads, "Frequently returned item: Check the product details and customer reviews to learn more about this item." The idea behind the badge is to inform shoppers that a particular product has a high return rate. By doing so, Amazon hopes to reduce the number of returns and associated costs and provide more transparency to customers.
The new warning badge of Amazon for frequently returned items
However, it's worth noting that the badge may only be visible to some shoppers later, suggesting a limited test or gradual rollout. Interestingly, the badge only appears on products sold by third-party vendors but fulfilled by Amazon, not on products sold and fulfilled directly by Amazon. This approach may be part of Amazon's strategy to emphasise third-party sellers, who now make up over half of the items sold on Amazon. By providing more information about products sold by third-party vendors, Amazon can help build trust with shoppers and encourage them to buy more items from these sellers.
Returns and exchanges are a common feature of the shopping experience, allowing customers to buy confidently. However, these can be costly for businesses, with expenses such as shipping, processing, and other related costs. With the pandemic causing a surge in e-commerce returns, businesses are feeling the pinch more than ever. Amazon's new warning badge for frequently returned items is likely an attempt to encourage sellers to modify their listings or products, as a prominent alert could hurt sales.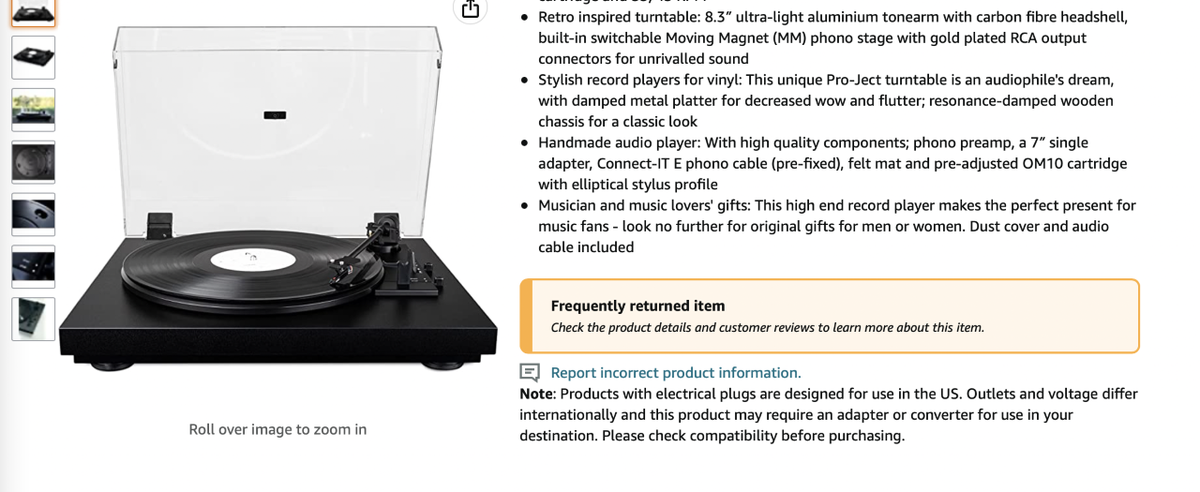 Increasing fraud on the e-commerce website
Despite factoring in returns into their pricing, retailers still feel the strain as companies look to cut costs. In fact, Amazon has already announced layoffs for 27,000 employees this year. Some sellers have even reported higher return rates on Amazon than when their products are sold elsewhere. This discrepancy is due to Amazon's easy checkout process and fast Prime shipping, which may encourage more impulse buying.
As e-commerce continues to grow and become an even more significant part of the retail industry, it will be interesting to see how businesses adapt to these new challenges and whether Amazon's new warning badge will have a meaningful impact on customer behaviour. To offset extra costs, Amazon raised fees for "Fulfilled by Amazon" sellers earlier this year. This move attempts to pass on some of the expenses associated with returns and exchanges to vendors.
According to the National Retail Foundation (NRF), the rate of online returns increased significantly in 2020, with a total of $428 billion in returned merchandise. This resulted in an 18 per cent return rate, compared to just 8.1 per cent in 2019. Although the rate dropped slightly to 16.5 per cent last year, it is still significantly higher than pre-pandemic levels.
Another issue that retailers face is return fraud, where customers make bogus returns, resulting in significant financial losses. The NRF reports that retailers lose an average of $10.40 for every $100 in returned merchandise due to fraudulent returns. This is a concerning trend for businesses, as they already deal with the high cost of processing returns and exchanges.
Comments
comments