Electronic Arts Inc. (EA.O) became the first significant videogame publisher to declare employment layoffs on Wednesday when it revealed it will eliminate roughly 6 percent of its staff and office area.
While US companies prepare for a possible economic depression amid higher interest rates throughout the globe, technology companies have directed the most recent round of reductions.
Last month, a second series of staff reductions were disclosed by Amazon.com Inc (AMZN.O) and Meta Platforms Inc (META.O). Data from Challenger, Gray & Christmas Inc. shows that over the initial two months of the calendar year, there were 63,000 technology layoffs.
EA, which recruited approximately 12,900 employees at the conclusion of March of last year, estimates restructuring-related expenses of between $170 million and $200 million.
"As we drive greater focus across our portfolio, we are moving away from projects that do not contribute to our strategy, reviewing our real estate footprint, and restructuring some of our teams," CEO Andrew Wilson said in a blog post.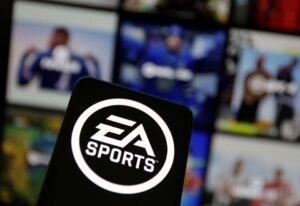 According to Wilson, EA, the corporation behind "The Sims" and the "FIFA" football videogame brand, will give workers the chance to go on to another project and, in cases where that isn't achievable, would offer severance compensation as well as other incentives.
In addition to having to cope with the decrease in player expenditure brought on by decades-high prices, video game developers are also seeing a turnaround in fortunes from the pandemic's meteoric rise.
According to analytics company Circana, investment in video game content throughout platforms is down 2 percent and sales of video games have been flat this year so far.
After postponing the launch of a game based on the "Star Wars" brand, Electronic Arts reduced their annual bookings estimate in January.
According to Circana, the released recently "Hogwarts Legacy" videogame from Warner Bros Discovery (WBD.O) dominated the videogame sales figures in February.
According to speculations, McKinsey will also begin to make cutbacks this week. Based on the sources, the consultancy group may eliminate up to 1,400 positions as a result of this extraordinary run of layoffs.
According to a report by Bloomberg, McKinsey's layoffs take place at a moment when the corporation has experienced a sharp increase in staff members in the last ten years.
McKinsey is now restructuring and making all these significant layoffs as a response to a severe global economic crisis. Around 3 percent of McKinsey employees have mentioned being entirely let go.
Comments
comments