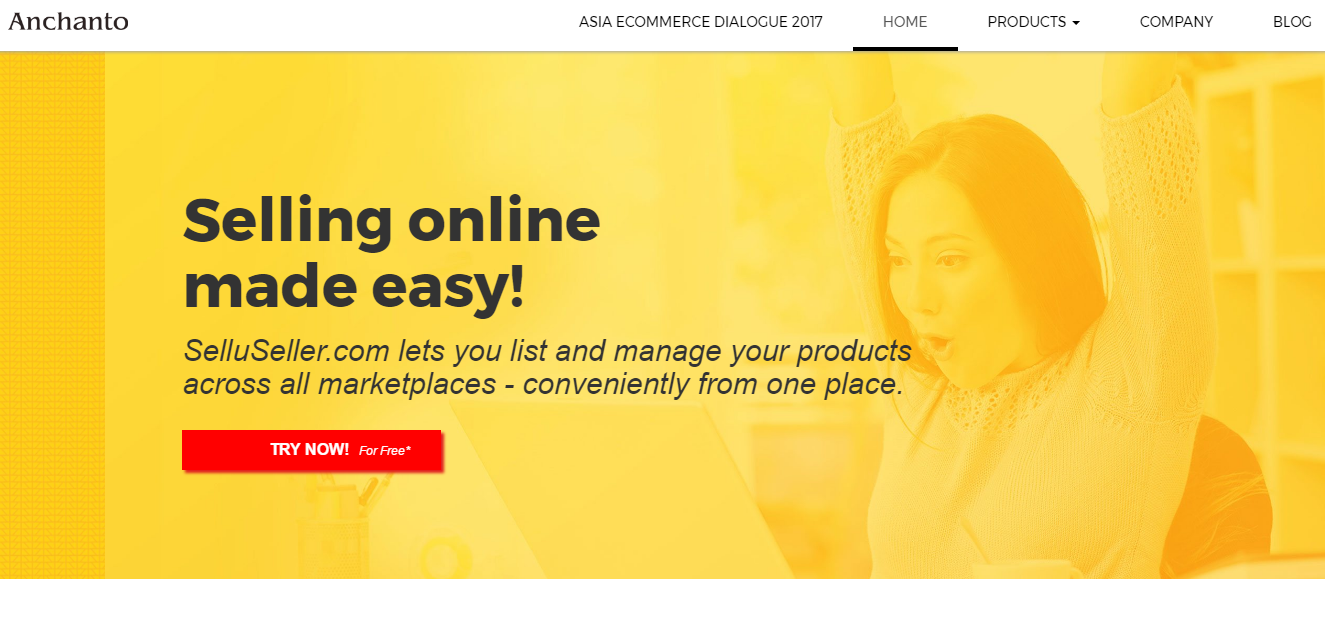 13 February 2017, India:
Global e-commerce selling and logistic platform provider Anchanto today announced the appointment of Vishal Desai as Director of Marketing. The appointment is in line with the company's plan to strengthen its leadership team and to further expand its services in Asia, strongly supported through marketing practices.
Commenting on the appointment, Vaibhav Dabhade, Founder & CEO, Anchanto said, "It's great to have Vishal on board as we are in the process of extending our product market reach. His rich experience and knowledge in commercial marketing globally will help us to leverage our scalable practice."
Vishal Desai, an Alliance Manchester Business School, UK alumnus, comes with over 11 years of experience in different marketing functions spanning key areas such as brand positioning, lead generation, Inbound and content marketing. Prior to his appointment at Anchanto, he was associated with RS Components, the global distributor of Electronic, Electrical & Industrial components in the UK. He also had a short stint at Indsutrybuying, one of the leading B2B e-commerce start-up based in India as Head of OEM marketing & Alliances.
As a Marketing Director, Desai will be responsible for expanding marketing team to streamline the marketing functions across 9 countries including Singapore, India, and others.
"I am excited to be working with an innovative company which has a unique and extensive product offering for multi-marketplace selling, warehouse management, cross-border fulfillment and order processing. It gives me much pleasure to be a part of this visionary team," said Desai on his appointment.
"My experience at IndustryBuying.com has helped me to understand the dynamics of marketing in India and I have been able to closely observe the pain-points of many brands in managing the e-commerce Supply chain. These customer insights will be of value at Anchanto as it looks to significantly expand, especially in India", he added further.
Anchanto is backed by some of the leading global investors such as TSE-listed Transcosmos inc. Japan and Innosight Ventures, recently launched in India. Within the first month of its launch, it has acquired four big customers, including Alibaba-backed Paytm in India, Lazada, Bluebell Group and DKSH. The company provides an open and the only platform that brings all the supply chain providers, sellers and 3Pl players under one roof. The company is planning to launch a product to help entrepreneurs and merchants to sell their products in multiple online marketplaces across Asia.