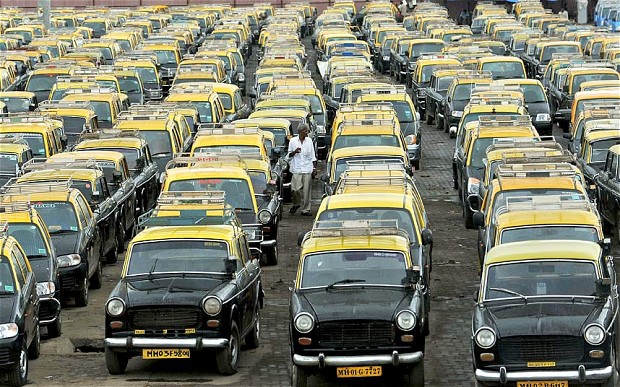 1 February, 2016, Mumbai: ApnaCabs, the government authorised aggregator of Black & Yellow taxis and Cool Cabs announces the full-fledged launch of its services in Mumbai. With an approved licence from the Maharashtra government under the 'Call Taxi Scheme 2010', ApnaCabs is set to revolutionise the way the Maximum City travels by offering the safest, most secure and personalised travel solutions.
Customers can call a "Kaali Peeli" taxi or a Cool Cab by making a simple phone call on 600-00-200 or by downloading the ApnaCabs app.  The USP of this government licensed operator is its security solution that ensures foolproof safety of its passengers, including women travellers. ApnaCabs has security devices installed in each of its registered 'Kaali-Peeli' taxis and Cool Cabs. The company's command centre monitors all movements on GPS and a panic button is installed in each vehicle which lets passengers call for assistance in case of any untoward incident.
To enforce strict quality standards, ApnaCabs conducts routine spot checks for all the cabs in its network. Customers are charged government mandated rates as per the meter reading. All the drivers empanelled with ApnaCabs are fully licensed, insured and have undergone an extensive background check. They are experienced in driving throughout Mumbai and know the safest and quickest routes for maximum customer delight.
The ApnaCabs promise encompasses spotless cabs, zero refusals, polite drivers, hassle-free and quick pickups and drop-offs, added security and convenient payment options at no extra cost. Customers can also choose between air-conditioned or non-air conditioned rides as per their budget. The company uses clean fuel (CNG) to ensure eco‐friendliness.
Speaking on its launch, Srikanth Lingidi, Founder & CEO, ApnaCabs said, "The prevailing taxi service scenario in the country struggles with two challenges: customer security and compliance with government rules. With ApnaCabs, we are targeting at plugging both these gaps. Besides being government licensed cab aggregators, we also have a patented (pending) solution for the safety of customers, including women passengers. Our focus is on offering the most economical, secure, convenient and cost-effective form of travel for all customers in the city. We will gradually take our superlative services across the country."
Customers can avail ApnaCabs services round the clock. The company provides full day car rentals, half-day rentals and special packages for 16-hour, 8-hour and 4-hour. It has, at present, a reliable network of over 1,600 'Kaali Peeli' taxis and cool cabs and is looking at expanding this number in the near future.