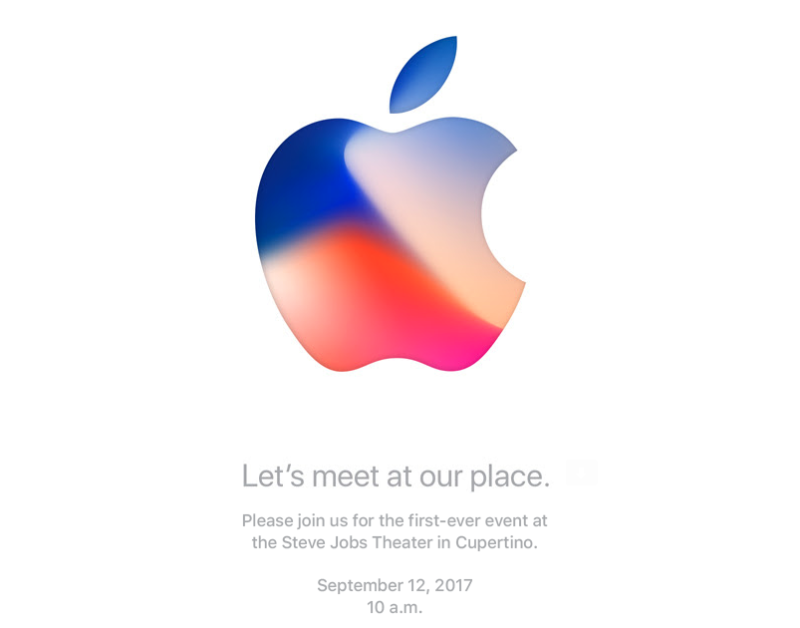 Apple Inc. has set 12th of September as its most important day of the year. The world's most valuable public company will be going to reveal the next iPhones on that day.
The event is going to be held in Cupertino, California, at the Steve Jobs Theater on the company's Apple Park campus, according to the company's official website. "Gather Round," the invite said, probably referring to the shape of the company's new, recently built campus.
The company will reveal its renewed iPhone strategy at the new event. It's planning three new models that look just like the iPhone X, which also includes a refresh to the flagship device, a larger premium model, and a larger, cheaper model that comes in different colors.
It has also been rumored that all three smartphones will have facial recognition and edge-to-edge screens like the iPhone X.
Yesterday, Warren Buffett said in a news that he had increased his stake in Apple recently, adding that the iPhone is "enormously underpriced" for the utility it offers to users. Apple shares rose 1.5% to $226.37 on Thursday afternoon in New York.
Apart from iPhones, Apple is also planning new Macs, Apple Watches, and iPad Pros for debut this year.
Picture Credits: Apple
Comments
comments