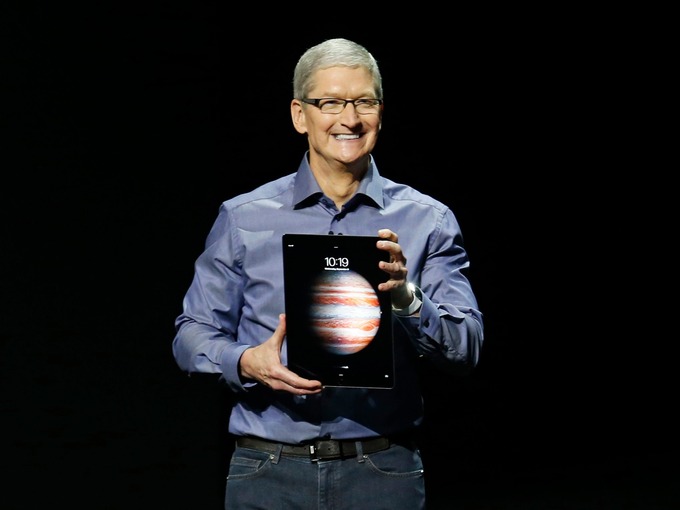 22 March, 2016, Cupertino San Francisco: Apple, known for its innovative and creative products has taken the covers off from its new iPad Pro. Though the launch ceremony was majorly dominated by the iPhone SE, but the latest iPad somehow managed to allure the interest of tech geeks.  iPad Pro looks a smaller version of iPad Pro tablet which the company had launched last year.
The new gadget weighs less than one pound and is equipped with 9.7 inch display screen. The new Pro is the same size as the iPad Air 2, which Apple says is the most popular size of iPad use. Apple's technicians have worked very closely on the display of iPad Pro, making it 25 per cent brighter and 40 per cent less reflective as compared to iPad Air 2. The company also claims that the newly launched gadget's screen is the brightest among all its counter parts available in the market.
Apple has introduced a new technology called 'True Tone Display'. This technology helps the gadget to automatically adjust its display on the basis of its surroundings such light, temperature, temperature of ambient light etc. It's powered by the A9X processor and has a similar four-speaker system.
The new iPad Pro will be available in four colors  space grey, silver, gold, and rose gold and three size capacities, ranging from 32GB on up to 256GB. The 32GB model will cost US $599, while a 128GB version will be available for US $749 and the 256GB top of the line for US $899, reports The Verge.
Also Read-
Its Official : Apple Introduces New iPhone SE
Counter Measures To Tackle Phone Sales; Smaller iPhone Expected At Today's Apple Event !