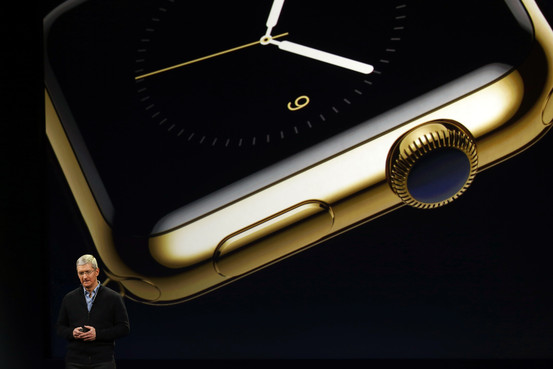 As expected, Apple Watch remained the highlight of this event. The wrist-based wearable device was first introduced in September last year. And although many particulars about the watch were already known, this was the first time that users got a closer and comprehensive look at the worlds most powerful smartwatch.
Pre-orders for the device will begin on April 10th and it is expected to start shipping on April 24th. The watch will cost anywhere from $349 to $10,000 depending on style.
Apple Watch will come in three different models namely Apple Watch Sport, the Apple Watch, and the Apple Watch Edition. All three are available in 38mm and 42mm sizes but differ in terms of materials, finishes and band options.
Apple Watch Sport
The Apple Watch Sport is the most affordable product in this collection and costs  $349 for the 38MM and $399 for the 42MM model. It has an anodized aluminum finish which comes in both space gray and silver. the display is protected by a special ion-treated durable glass. This watch comes with a rubberized plastic sport band, which is available in a range of colors. The straps of all the watches are interchangeable.
This watch aesthetically most resembles the current iPhone models.
Apple Watch
The Apple Watch is the mid range version of this product catalog and comes in a stainless steel casing available in either a shiny polished silver or a glossy 'space' black. The display is protected by sapphire crystal protective layer covering the display which provides additional scratch resistance not available in the Sports version. The strap choices available are sport band, leather bands with multiple buckles and a leather loop, as well as a stainless steel link or Milanese loop bracelet. The choice of band will affect the cost of the watch.
The Apple Watch is $549- $1049 depending on band for the 38MM. The Apple Watch steel 42MM runs $599-$1099 for the same.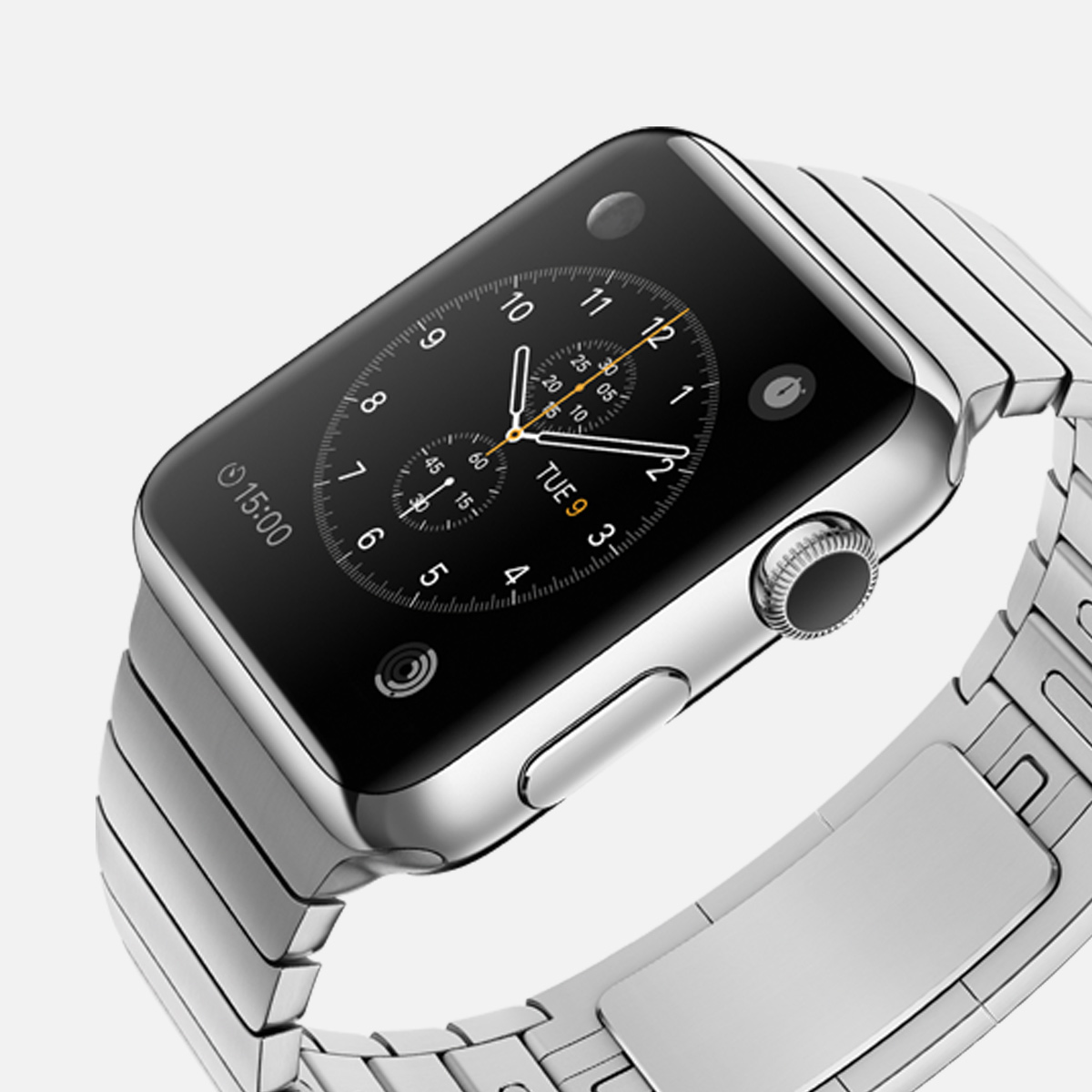 Apple Watch Edition
This is the high end version of the watch and comes in either rose or yellow 18-karat gold. In thsi version as well, display is protected by sapphire crystal protective layer . This edition offers exclusive strap options, including leather bands and sport bands with special 18-karat gold hardware in finishes matching the case of each particular model.
Apple Watch Edition will cost over $10,000.
Features of Apple Watch
The big highlight of the watch is its suite of health and activity trackers. The built-in Activity app helps you track your activity including how many calories you have burnt, how much exercise you have done, how much more you need to do to achieve your goal and so on. The app also gives you a summary of your entire week and gives you suggestions to attain your goal.
Its built-in heart sensor helps keep track of your exercise during workouts. The Workout app will keep tab on the nitty-gritty: total distance when running, average pace and so on.All in all Apple Watch promises to be  a one stop spot for all your fitness tracking.
As expected Apple Watch will allow third party developer to have their apps on the watch. During the event a few apps such as WeChat, Uber were showcased being used on the watch.An app from the W hotel will allow users to unlock their hotel room using the Apple Watch by holding it up to a "lock pad near the door handle."
The watch also has a number of built in apps such as alarms, weather, sunset/sunrise, chronograph, upcoming appointments, interactive animations . Apple Watch will also offer native calendar, maps and reminder integration, giving you glances for upcoming meetings, as well as the ability to accept meeting invites on your wrist.
The big button beneath the digital crown allows for quick access to favorite contacts, which you can then either message or call directly from the watch. Apple also allow you to receive messages and calls, and to respond to them immediately, or to simply lower your wrist to dismiss them.
Apple claims the watch to ave an extremely long battery life of at least 18 hours in case of regular use.
Comments
comments