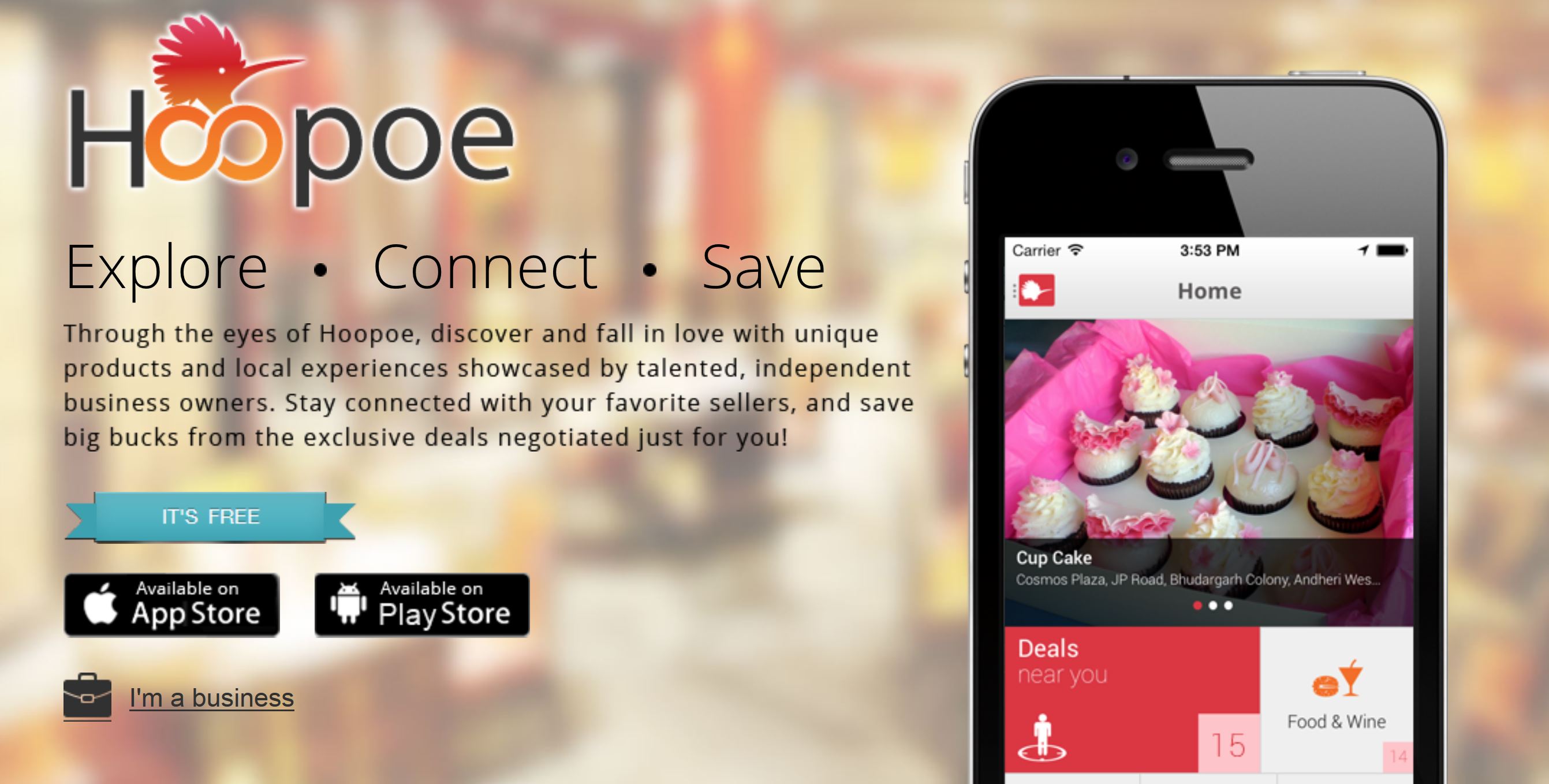 India is a country of creative minds ! And you find these creative minds all over the country – from some of the top design and fashion schools to artists bringing the most beautiful things to life in the comfort of their homes in small villages of India. Often you get to see some of the most beautiful samples of this creativity in "exhibitions" in our country. Vidhi Mehta, the founder of Hoopoe.in now provides an online platform to all the creatives in India to list and sell their products.
Hoopoe focuses on high quality, handmade products made by independent sellers. The company gives home bakers, boutique jewelers, artists and craftsmen an opportunity to list their product catalog with Hoopoe, and be able to sell directly to consumers through a mobile app. Besides providing a platform for the sellers, Hoopoe also enriches the entire discovery process for consumers looking to buy such unique handmade customized products.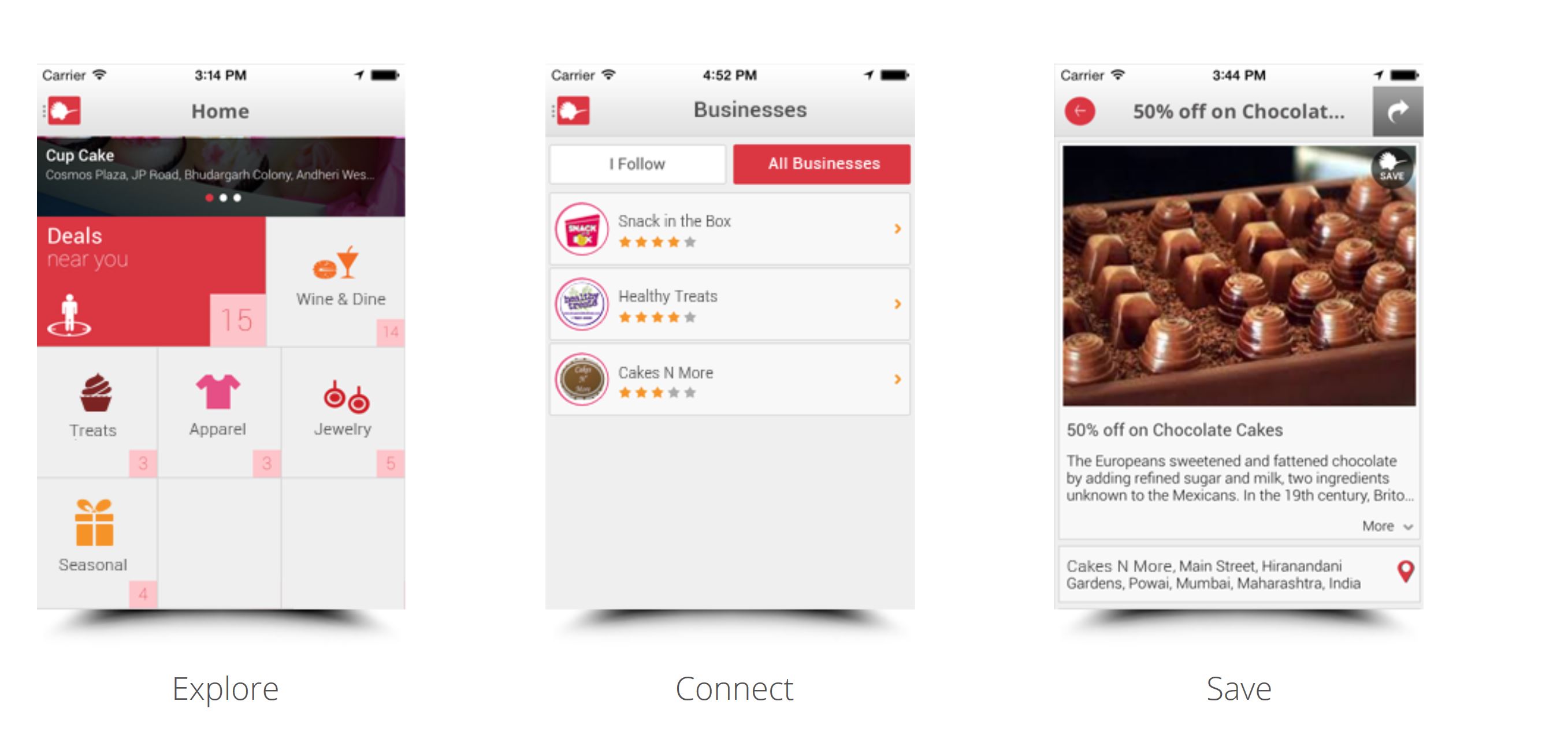 Hoopoe helps vendors advertise, market, and sell their products through striking high-end images that define the beauty in their products. Additionally, the company also provides vendors with free services like photography, high definition photo-editing, social media marketing and mobile app reporting.
We realized that these services  of photography, editing, social media marketing are not offered by anyone else in the market, despite it being a major problem area for our businesses. If we really want to take these products to every nook and corner of the country, these complementary services are very crucial.
says Vidhi. AppSolute Media Pvt. Ltd. owns the mobile product Hoopoe and is based out of Mumbai. The company was founded in 2014 and launched the first release of Hoopoe on Android and iOS last October.
Right now the cost of selling such products in very high which restricts sellers from achieving profits and scale. On the other hand, customers are deprived of some really beautiful products due to lack of availability of these products in their vicinity.We believe we are filling a huge gap in the market.
says Vidhi.Today, there are over 5K small and medium size businesses that offer unique products operating in Mumbai and Pune alone and over 1M such businesses in India. These businesses do not have an opportunity to advertise themselves either because the costs are too high in print media or that they don't have the required skills to advertise online. These businesses make highly customized products, and therefore selling through standard e-commerce platforms like Amazon and Flipkart do not meet their requirements.Hoopoe  therefore seems to have entered the market at the right time and is filling a gap prevalent in the existing Indian e-commerce set up.

The company was founded  by brother sister team of Vidhi Mehta and Pujan Ghelani.Vidhi has Bachelors Degree in Computer Science from the University of Illinois Urbana-Champaign. Having worked in the mobile space for a few years, she was determined to start on her own business after moving back to India in October 2013.
Pujan Ghelani is the co-founder for Hoopoe and holds a Bachelors Degree in Mechanical Engineering from University of Illinois Urbana-Champaign. He has 2+ years of experience as a supply chain analyst in the USA and is now managing the internal processes and delivery operations at Hoopoe.
The company is planning on expansion in terms of product features and creating presence in newer cities by the end of 2015.A lot of new mobile features on the app, more products and a bringing alot more vendors on their platform will remain the focus of the company for the coming year.
Hoopoe is  also building a mobile site so that people can access the products through a web browser. They are looking into payment solutions, delivery, and many new exciting cutting-edge technology features that will help small businesses grow and create a brand name of their own.
Currently Hoopoe has about 50 businesses signed up are looking to grow this number to 1000 by the end of the year. The company is  planning to increase sales force and marketing team to 80-100 people by end of this year. They are currently available only in Mumbai, but plan to expand to Pune, Delhi and Bangalore by end of this year.
Hoopoe is currently looking for Angel funding and founder Vidhi Mehta would like to be contacted at vidhi.mehta@hoopoe.in in this regard.
Comments
comments