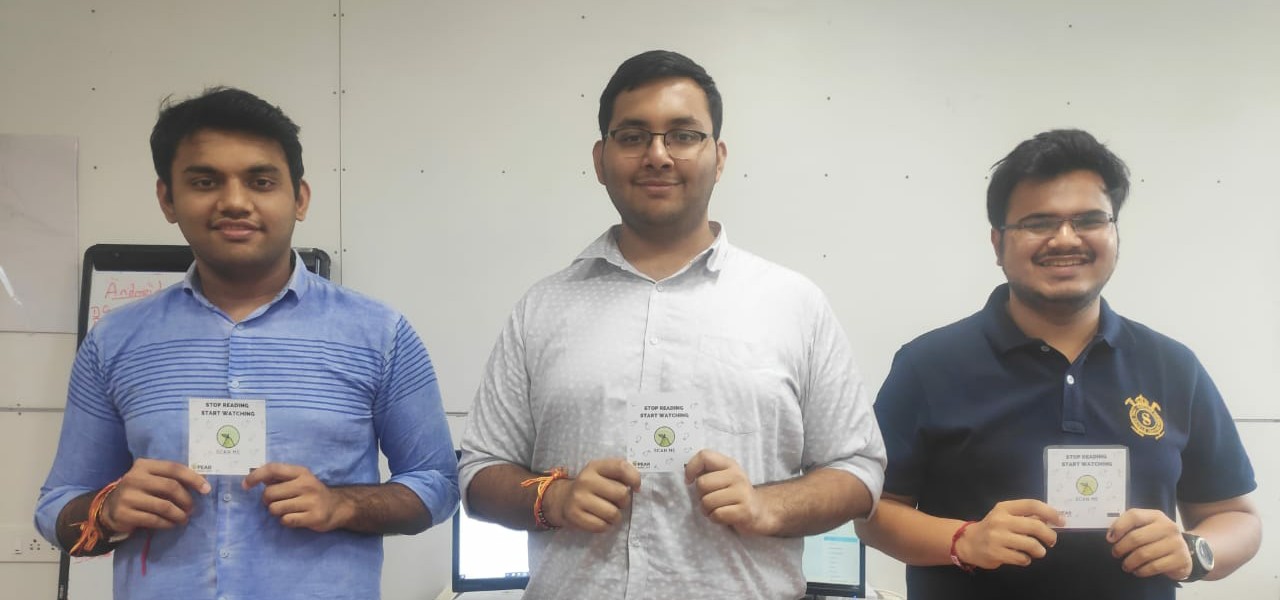 04 November 2019, India:
Deep-tech computer vision and AR firm peAR has raised Seed Funding from Venture Catalysts.
peAR has developed AR application peAR-Food Menu for restaurants to offer customers the chance to watch the entire menu in 3D AR before they place their order.
peAR aims to extend this product offering across emerging, lucrative segments such as e-furniture, e-commerce and automobiles.
Currently, peAR charges a basic fee to restaurants to digitize their menu, use the company's 3D Assets and to be listed on its app.
The AR/VR market is expected to reach $814.7 billion in valuation by 2025, growing at a CAGR of 63.01% from 2019-25.
Dharmin Vora, Co-Founder, peAR Technologies said, "We are currently creating 200 digital assets (3D Models) a day. This investment will help us create over 2000-3000 digital assets per day due to extremely advanced hardware – software combination we've developed. Majority of the funds will be used in developing newer tech stack."
Dharmin Vora, added, "We are also in the process of patenting the current Technology we've created. We also have one of the most talented teams and we're currently working on building the infrastructure around creating these digital assets at scale for multiple sectors. We're glad to partner with Venture Catalysts and other investors as their experience and expertise across various domains helps us expand in different sectors extremely fast."
Dr Apoorv Ranjan Sharma, Founder, Venture Catalysts said, "Apart from its unique proposition, peAR's extremely talented and widely skilled team was a big draw for us. During their growth journey, they will be mentored by Mr Prashant Vora, (Executive Director, project financing and leveraged financing, Standard Chartered Bank), Mr Mitesh Shah, (Mentor and Investor, ex-CFO, Ola Cabs || CFO, BookMyShow) and Mr. Ahshad Jussawalla, (Business Head at Burrp! with over 6+ years of experience in FoodTech Industry)."
Dr Apoorv Ranjan Sharma, added, "Together, the peAR team has the ability to bring forth a revolution in the world of retail by changing the very way through which consumers across sectors engage primarily with the product listing devices. This is the beginning of something brand new and epic, and we at Venture Catalysts are already excited as to where this journey with peAR might take us."
peAR was founded by Dharmin Vora, Dhruvesh Mehta and Parth Vora.
(Image – peAR)