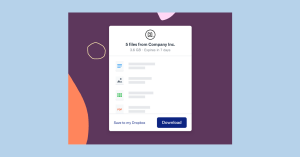 04 November 2019, India:
Dropbox, today rolled out Dropbox Transfer Feature for all users. The feature was introduced in beta earlier this year.
This new file transfer feature allows users to share files without sharing edit access to their personal copies of them.
Users will get a link while compiling the files into a transfer. Users can share the link with recipients. The link will led the recipients to a landing page, where they can directly download the file from that page or save it to their Dropbox account.
The files can also be accessed (via links shared by sender) by recipients who don't have Dropbox account.
Users will have the option to choose an expiry date for the link. The link will automatically expire after three or seven days.
Users who are using free account at Dropbox can send upto 100 MB of files. This can be helpful for many users as the popular email service – Gmail has a limit of 25 MB for attachments.
Users with Dropbox professional subscription can transfer files upto 100 GB. The company also allows it's professional subscriber to password protect a file, pick an expiration date. Those subscribers will also be able to customise the background and logo that will appear when recipients view your transfers.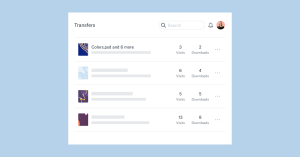 Viewership stats will allow users to see how many times the transfer's been accessed.
According to Dropbox, users will be able to make a transfer page from dropbox.com/transfer, the desktop app, and the iOS app.
(Image – Dropbox)
Comments
comments