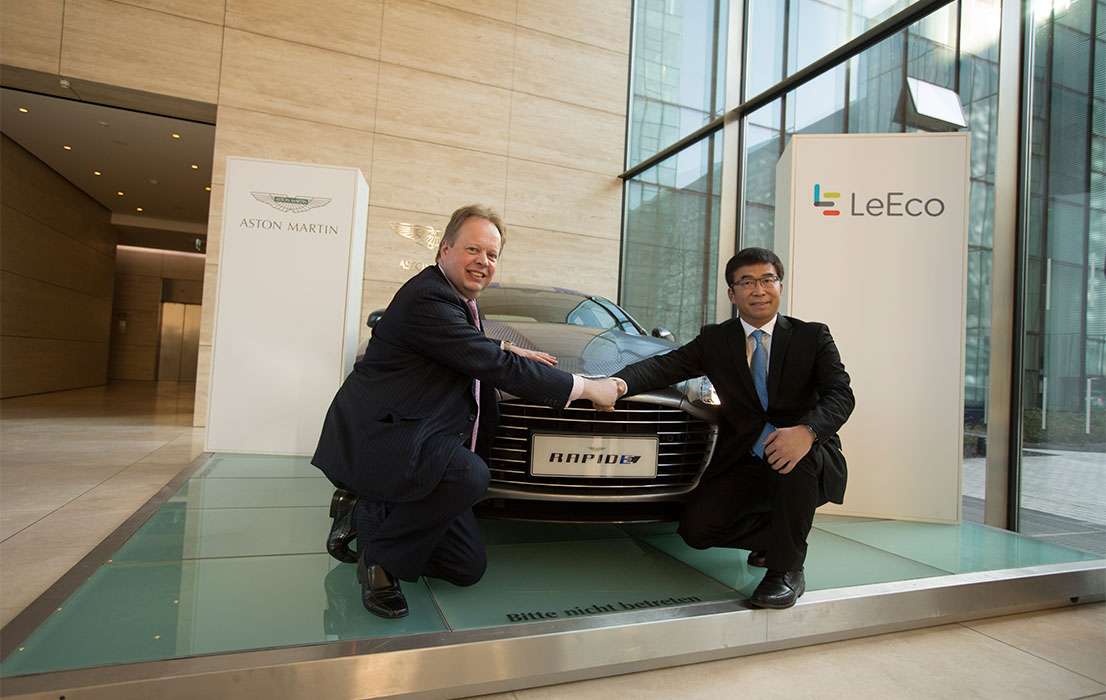 18 February, 2016, UK: Aston Martin, the car which takes you down in memories when its vintage machines used to roll on the roads. Giving a new tweak to its machines according to the current demand, the company is now ready to take on the modern age with its 'Electronic Luxury Cars'. Aston Martin has joined hands with China's consumer electronic group LeEco to bring company's dream into reality. The duo will be working closely to jointly develop the British luxury car brand's first electric vehicle.
"We plan to develop an electric car based on the British automaker's Rapide S model, before developing other potential electric vehicles, including for LeEco. Financial terms of the transaction were not disclosed," said both the companies in a statement.
"It brings Aston Martin's electric car project forward," Aston Martin Chief Executive Andy Palmer said at a news conference in Frankfurt, adding it would come to market in 2018, and be built in Gaydon, England.
LeEco, excels in offering branded content via internet, television set to box and smartphones, it aims to utilise its huge customer base and celebrity endorsement to promote cars in future. "In China we have around 300 million people who visit our website. We could advertise the Aston Martin for free. And we can use celebrities to promote our vehicle. This is the way we do business," said Lei Ding, Co-Founder,  LeEco's auto division.
Also check: Jeep dealer St. Louis
Also Read-
10 Things You Must Know About Electric Scooters in India
This 17 Year Old CEO Is Building The Prototype Of E-bike !
Comments
comments