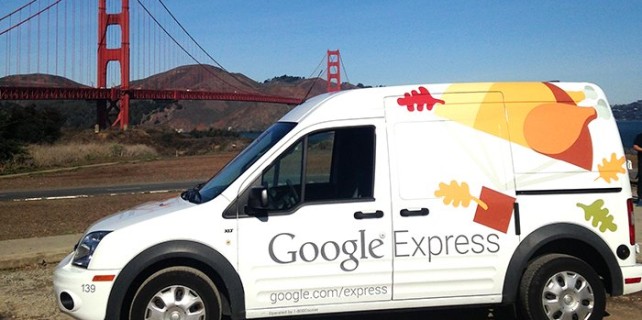 18 February, 2016, USA: It is once again Google who is buzzing the media headlines as the company decided to lock horns with another giant, Amazon. In its latest move, the company has announced that it will start shipping perishable items to selected neighbourhoods in San Francisco and Los Angeles through its delivery service  called 'Google Express'.  In order to provide a hassle free service to its customers, team of Google Express will be closely working with its retail partners Costco, Smart & Final and Whole Foods.
This new announcement has created lot of buzz in the market, with this; Google will be competing head on with Amazon whose 'Prime Now' delivery service is one the leaders grocery delivery  business for a while now. Amazon is on the move to add more grocery partners into its team including players like Instacart, GrubHub Inc. etc.
On each delivery, Google Express will be charging a nominal fee of US $2.99 for members and US $4.99 for non-members. On the other hand, its competitors, Instacart recently raised prices amid staff layoffs. Google will have a harder time competing with Amazon. The e-commerce giant also has deep pockets and is known for effective logistical execution. Time plays a vital role for both the companies, Prime Now promises to deliver the grocery within one hour whereas Express has kept a two-hour frame for its customers.
Image: datajustice.org
Google Startup Weekend 2016 At College of Engineering, Guindy From 19th To 21st Feb !
Google Will Shut Down Picasa on 1st May !
Google Launches Its TensorFlow Serving Project
Google Gears Up To Tackle Samsung's Gear VR
Kstart Teams Up With Google For Its Seed Program
Google CEO Sundar Pichai Backs Time Cook On Encryption
Comments
comments