Volkswagen warns of the risk of losing production as their operating profit doubles. Meanwhile, Toyota cut its quarterly production to ease the strain on production. Two days ago, Russia announced that it is banning the export of cars and airplanes till the end of this year. As the situation goes more unpredictable automakers are going ahead with further plans.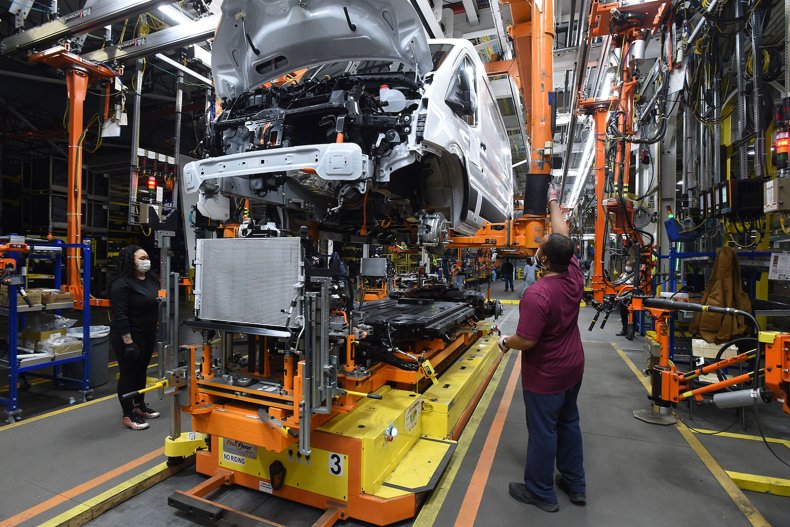 Hyundai and Toyota announced they would cease operations of their Russian plants last week. Toyota is Russia's top Japanese brand, producing about 80,000 vehicles annually. Ford and Volkswagen have also ceased production on specific components in their respective lineups. In recent years, Ford has significantly wound down its Russian operations, now focusing exclusively on commercial van manufacturing and Russian sales through a minority interest in the Sollers Ford joint venture. Ford informed its joint venture partner that the company would immediately suspend operations in Russia until further notice.
Volkswagen's wire harnesses, key components for manufacturing, are assembled in Ukraine. The Volkswagen Group has pulled back production and expects to temporarily close down its plants if things continue to escalate.  Ferrari does not see an immediate impact from rising costs, a spokesman for the Italian luxury sports carmaker told Reuters, as Russia's invasion of Ukraine pushes up prices of energy and raw materials.
Continuing crisis
Toyota Motor will scale back domestic production by up to 20% during the months of April, May and June. The move by Japan's largest automaker is the latest to spotlight the supply-chain difficulties hobbling the global auto industry as the COVID-19 pandemic drags on. The outlook has been further complicated by the crisis in Ukraine.
Carmakers are scrambling to find alternative sources of vital parts made in Ukraine, including wire harnesses, from as far afield as China and Mexico, as Russia's invasion halts assembly lines and breaks complex supply chains.
"The conflict … has an impact on the entire global economy, on raw materials, on supply chains and therefore on our company," Volkswagen finance chief Arno Antlitz told journalists on Friday after publishing preliminary 2021 results. "The impact of this cannot be conclusively assessed at this point in time," he said, adding the group was currently working on tapping other suppliers in Eastern Europe and North Africa to obtain wire harnesses. Volkswagen said there was a risk that the latest developments in the war in Ukraine will have a negative impact on its business. Russia calls its actions in Ukraine a "special operation." The company still proposed to raise its annual dividend by more than half to 7.50 euros per ordinary share and 7.56 euros per preferred share for 2021, after operating profit doubled to 19.3 billion euros ($21.1 billion) last year.