On Tuesday, China's Baidu Inc said it would finish internal testing of a ChatGPT-style project called "Ernie Bot" in March, competing a global race as interest in generative artificial intelligence (AI) gains popularity across big tech firms in the world.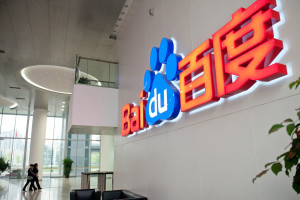 Ernie, which means "Enhanced Representation through Knowledge Integration," is a large AI-powered language model that was launched in 2019, Baidu said. It has gradually developed to be able to perform tasks including understanding language, language generation, and text-to-image generation, said the company in a statement.
Chinese Search engine giant Baidu's Hong Kong-listed shares spiked up as much as 13.4% after the news was revealed.
Citing a person familiar with the matter, who informed Reuters last week, that Baidu was looking forward to introduce such a service in March. The person said Baidu  to make the service available as a standalone application and gradually merge it into its search engine by incorporating chatbot-generated results when users make search requests.
The technology of generative artificial intelligence, can create prose or other content on command and free up the time of white-collar workers, this has been gathering significant venture capital investment and interest from tech firms, especially in the Silicon Valley.
One of the most popular in the category is ChatGPT, a chatbot from Microsoft-backed OpenAI that has been the centre of anticipation and news since it was launched in November last year. ChatGPT is not available in China but some users have found a way to access the service.
An investment of $1 billion investment has been made by Microsoft Corp in San Francisco-based OpenAI that it has looked at increasing, according to Reuters. The company has also worked to add OpenAI's image-generation software to its Bing search engine in a renewed competition to Alphabet Inc's Google.

Microsoft has planned its own AI reveal for next Tuesday.
In a blog post on Monday, Alphabet CEO Sundar Pichai said his company is launching a conversational AI service 'Bard' to test users for feedback, that will later be accessible to public in the following weeks. He further added that Google looks forward to add AI features to its search engine that distils material for complex queries.
China based search engine Baidu has been a first mover in China on AI tech trends. In late 2021, when the metaverse became a new buzzword, the company launched "XiRang" which is claimed to be China's first metaverse platform. However, the platform, was widely criticised for not offering a high-level immersive experience and Baidu said it was a work in progress. The company has been investing heavily in AI technology, including in cloud services, chips and autonomous driving, as it looks to add on to its revenue sources.