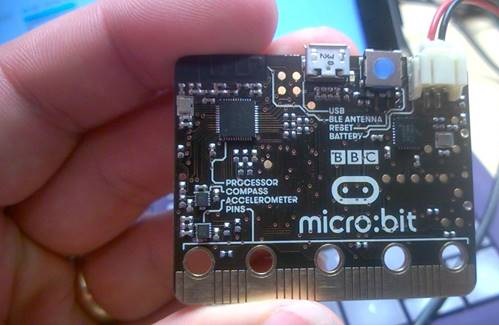 23 March, 2016, USA: Finally, BBC has rolled out its 'Micro Bit Programmable Computer' after delaying it for few months. The company has decided to deliver its first shipment to one million students across England, Wales, Scotland and Northern Ireland for free. This gadget will be given to the students who are in their seventh grade (around 12 years old).
The students who receive their personal 'Micro Bit' will be using the gadget throughout their remaining years at school. This initiative is a part of the BBC's program to encourage children to learn to code and creative with technology. After the today's roll out, soon the device will be available for purchase at various retailers.
However, in order to motivate people further to learn coding, the company will utilise the money earned from the commercial selling of the device for the same. To help kids pick up programming skills, the Micro Bit is equipped with 25 LEDs, configurable buttons, an accelerometer, compass, Bluetooth, and connections to hook it up to more sensors.