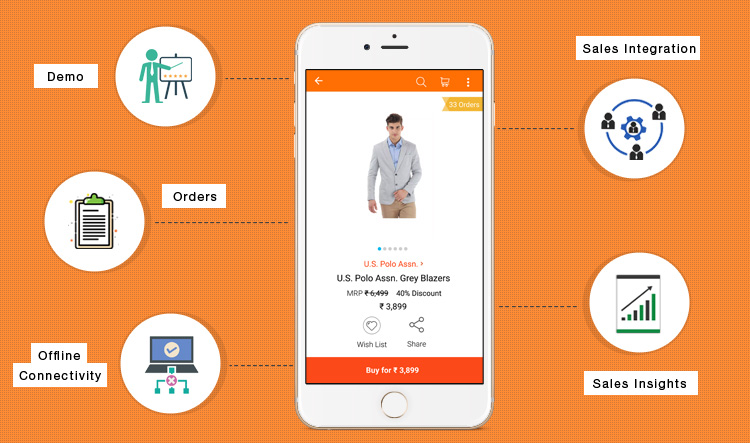 How will the best mobile apps for salespeople function? What are their essential features. How to pick the best. Known all of it in here.
Everyone lives by selling something. But how good can your sales team sell without the proper tools? Especially in this smartphone age, mobile sales apps are the best companion your sales team can take along while going to meet customers.
As someone who knows a bit about selling and also technology, I am often asked by selling and marketing professionals as to how to select the best mobile apps for salespeople. While there is no single cheat sheet to make a fine choice, it is always possible to look for some ideal traits that help us decide whether an mobile sales application for salespeople is worth its salt or not.
Related Read: Importance Of Mobile Application In The Business Era
Those traits, which I feel imperative for all mobile sales apps is what is outlined in this article. Go on. Read. enlighten yourself and pick the best mobile sales apps that will turn your salespeople into selling machines.
Digital Product Demos
Printed brochures with ink splattered all over them are passe. This is the age of smartphones and iPads. The best apps for sales professionals have digital product images/videos or combination of both that make selling easier and more effective. Interactive product demos also help resolve customer queries faster than with any other marketing material.
Instant Quote/Order Generation
In selling, when a window of opportunity arises, be prepared to make a whole door out of it. Any top mobile sales app should enable salespeople to create sales quotes or order instantly. More brownie points if the app can create quotes for multiple products for multiple quantities with several customizations. An audit trail of orders generated and deals closed will also facilitate better selling productivity.
Offline Connectivity
The pain in field selling is poor connectivity. Data connectivity can be pathetic sometimes. This requires mobile app for sales reps to have offline connectivity which will enable them to continue selling even when there is no connectivity. Orders taken, quotes punched or customer profiles created can be updated when connectivity resumes.
Related Read: Top 6 Trends to Watch in Mobile App Development for 2017
Backend Sales Team Integration
What use of data being hoarded in the sales personnel's device alone? It should be seamlessly integrated with the backend sales team so that the lead can be acted upon swiftly. Backend sales team integration is most important in the case of mobile apps for pharma sales reps for whom a physical contact with the sales office is often not possible.
Sales Insights
How many units were sold?
What was the average order size?
Who are the repeat customers?
Which products are the best sellers?
These are some of the basic insights that mobile apps for sales team must provide with for remedial action. A sales personnel can improve and alter his/her selling tactics only with the help of analytical information from the same app used for showing product demos and order taking.
Also Read: Magento 2 vs. Shopify vs Bigcommerce – A Drilled Down Comparison for Building Marketplace Website !
Conclusion
While there are plenty of free mobile sales apps for android, iOS and other mobile platforms, not all of them are worth using in real-time selling scenarios. You must weigh the pros and cons of each feature that the best sales apps for Android or iOS can provide. A well selected mobile tool can amplify your sales executive's selling prowess.
About The Author: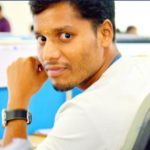 Bharath Kumar – Contributing the new content marketing strategy in eCommerce field and execute the marketing plan to increase brand strength, leads and sales in terms of SEO/SEM/SMO Strategies.
Comments
comments