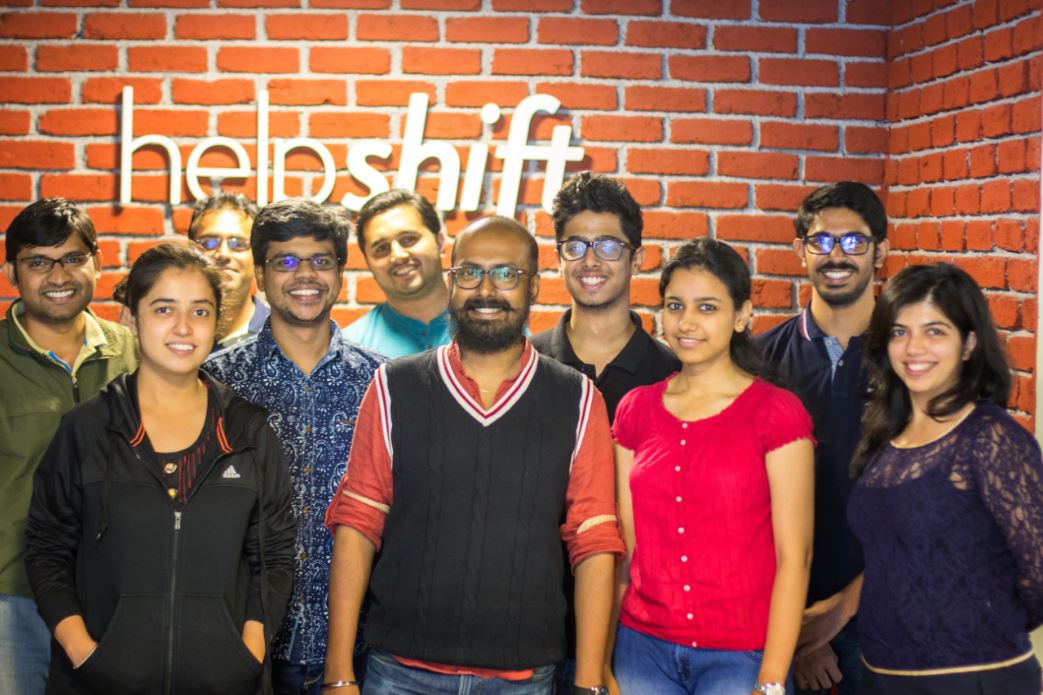 In an effort to make customer support more convenient and easier, companies spend huge sums of money on contact centres and customer relationship management platforms and technologies. Findings by a recent survey conducted by NASSCOM revealed that the SMB market is expected to grow at a rate of 15% annually. With such growth, IT spends of the companies are expected to grow further with CRM platforms as their top priority.
Need for Customer Support
The rise in smartphones and the realization that we were spending 90% of our time in apps forced the Helpshift team to look at how companies were providing help to their users. When they looked into this for all the top apps back in 2012 it was evident that there was a clear whitespace as none of the apps used had any ability for users to start a conversation with their publishers/developers.
In their market study, the team noticed that at least one in every five mobile users actively sought help within the apps used and the user base revealed that of the 2 billion mobile devices polled, 20% percent actively sought help. Additionally, an estimated 95% of mobile apps in the app store lack an in-app channel for customers to get immediate support. Of the 284 million users who actively sought help in-app, only seven percent proceeded to file a support ticket after utilizing a specific self-service FAQ provided in-app, thus proving the efficacy of proactive in-app support.
Another key insight was that short form text messaging like Whatsapp, iMessage etc was the preferred mode of communication for mobile users. The team then applied these learnings and announced the first in-app support product that enabled apps to deliver that exceptional experience to their users.
"In the early days of starting out, we created a Quora like product called QOTD (Question Of The Day) for knowledge management in enterprises which eventually evolved into the customer support platform- Helpshift" says Abinash Tripathy, CEO of Helpshift.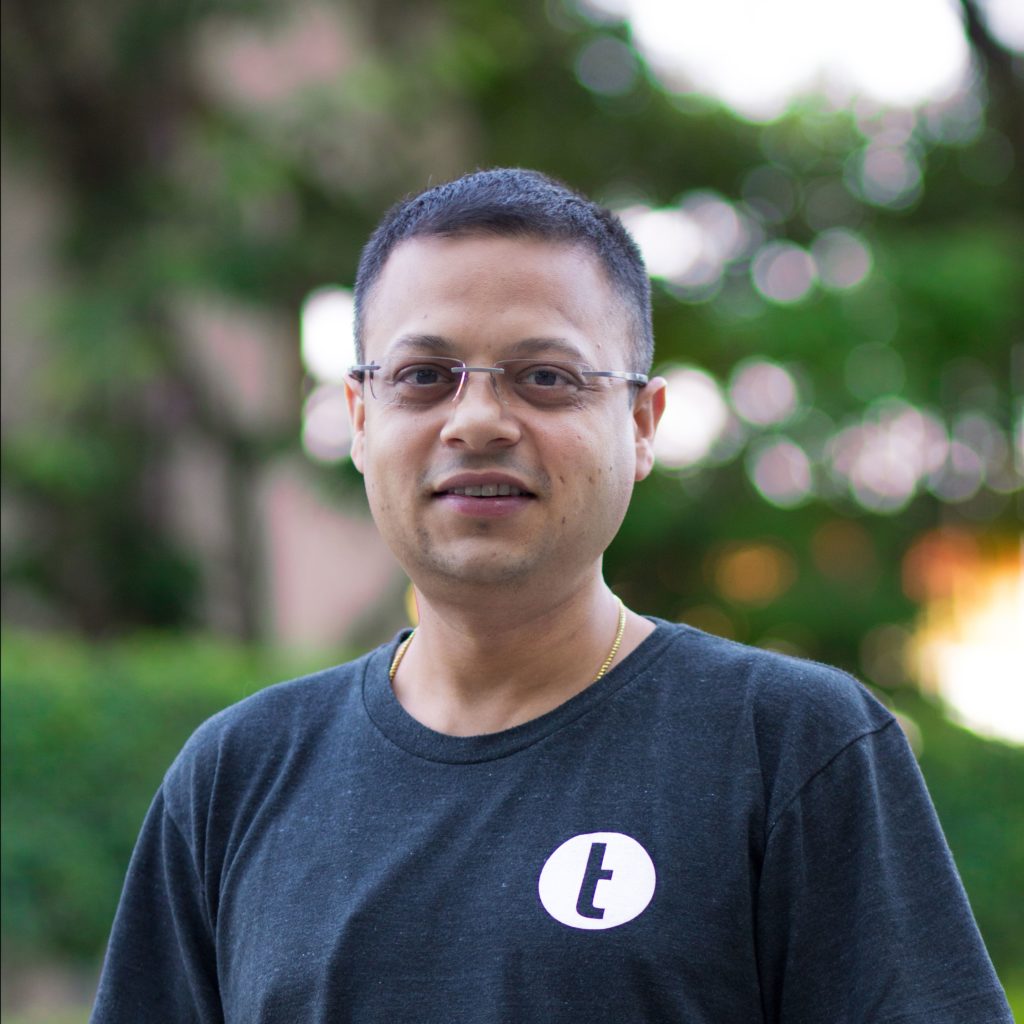 Companies are seeing that mobile can be a hugely strategic customer channel and invest top dollar to acquire these mobile users, but Helpshift is there as a support platform to help reduce app churn. Helpshift sits inside of their app to ensure those new expensive customers remain engaged (through targeted push campaigns), and proactively avoid any in-app frustration through native FAQs and In-App Messaging.
Happy, engaged users spend more money in-app, and are more loyal to the app, in an age where many brands services are commoditized in a crowded app store environment.
3 Ways Helpshift Has Supported Apps
Customer retention and engagement
App store ratings
Reduction in churn
In this post-PC era, consumers have more choices and have higher expectations than ever before. Our customers understand this and the importance of serving their customers in the context in which they find themselves. If an app user needs to leave the app to look for help on a website, to make a phone call or even to vent on social media, they may never return. It's why being proactive and allowing users to self serve is a game changer for a mobile first world.
When users are frustrated with an app, most of them simply delete the app and businesses never understand why. Others, leave negative reviews on the app store. At that point it's often to late for businesses to update their product to meet the requirements. Helpshift's way is to serve users in-app so that they reduce the amount of frustration and need to leave an app. Helpshift also captures feature requests, FAQ search queries and ticket data that can be used by product teams to improve the product. This means users are less likely to score apps negatively on the app store.
Future of Customer Support
According to a Gartner report, 40 percent of all CRM activities are SaaS or cloud-based CRM solutions. There have been some exciting developments in the field of AI and machine learning in the past few years, and that has opened up a lot of new possibilities. Microsoft, Google, Amazon are all betting on AI in a big way. AI algorithms are on the verge of being commoditised; it's the data that's going to matter more. Companies that already have a lot of user data are using it to drive better customer experiences via their AI. One can predict that large customer service platforms will only get better with more data and that might give them a formidable edge.
The techniques in AI are still developing, and people still probably need to collect higher quality data. It's still not quite straightforward to perform "feature engineering". However, deep learning could hold a key to that question. A lot of AI as a Service products are cropping up, and Google's DeepMind, Microsoft's Cortana are getting smarter every day. Singularity is not very far away.
The challenges seem hard, but it has already come so far. People need to pick the right tools, invest in technology and re-imagine AI-assisted customer service. The future is in front of us already, AI is clearly going to disrupt customer service, provided everybody places the right bets today.
Helpshift's Growth
Currently, the team comprises of roughly 90 people – majority are engineers based out of Pune office. The sales and marketing team is largely in US. Helpshift, today, has been installed on more than 2 billion devices worldwide, and serves 400+ million mobile customers monthly.
"We spend a great deal of effort on communicating with our customers and then improving our product to meet new objectives. This requires an integrated approach between teams."
CRM has been a reactive process, thus far and Helpshift is trying to change that to make customer support more of a proactive initiative. Being the first in the industry to proactive support where companies can now reach segmented customers with outbound messages, the next step for Helpshift is to make customer service autonomous where bots start to augment human beings first and eventually replace some parts that are repetitive and labor intensive.
This is once in a lifetime opportunity to change a slow moving and labor intensive $350 billion industry (contact center operations) to a very innovative and efficient industry. Post the product launch in 2013, the company has been clocking a year on year growth rate of 300%. Helpshift is used by thousands of the top apps in the world that include companies like Microsoft, Supercell, Target, Honeywell.
Comments
comments