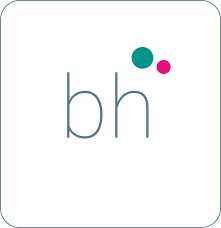 11 October 2018, India:
Matchmaking startup Betterhalf.ai has raised $500,000 in Seed Funding. Angel Investors including Shailesh Rao, (former managing director, Google India), Vinay Subramanian (former investment director, Flipkart), Rehan A Khan (Investor, FirstPenguin Capital) participated in the funding round.
The startup will use the fresh capital to build AI capabilities while continuing to invest in technology and talent.
Pawan Gupta, Co-founder and CEO, Betterhalf.ai, said, "We are thrilled to bring on board a team of investors that share our vision for a future where artificial intelligence will bring predictability to people on finding their perfect partners and transform relationships."
Pawan Gupta added, "The AI revolution is bringing better decisions in every industry, be it it self-driving cars, e-commerce, music or watching videos online; and transforming the matchmaking space is something we're super-excited about."
Rehan Khan, Investor, FirstPenguin Capital, said, "The Betterhalf team is building a platform and technology that has the potential to significantly disrupt the matchmaking space. I am impressed by the founders' ability in building a strong team and culture as well as executing in a superior manner."
Betterhalf.ai was founded by Pawan Gupta and Rahul Namdev in 2016. It is a matchmaking startup. It uses AI (Artificial Intelligence) and predictive analysis for professionals to find each other through compatibility scores based on multiple relationship dimensions and their interactions on the product.
(Image -Betterhalf)
Comments
comments