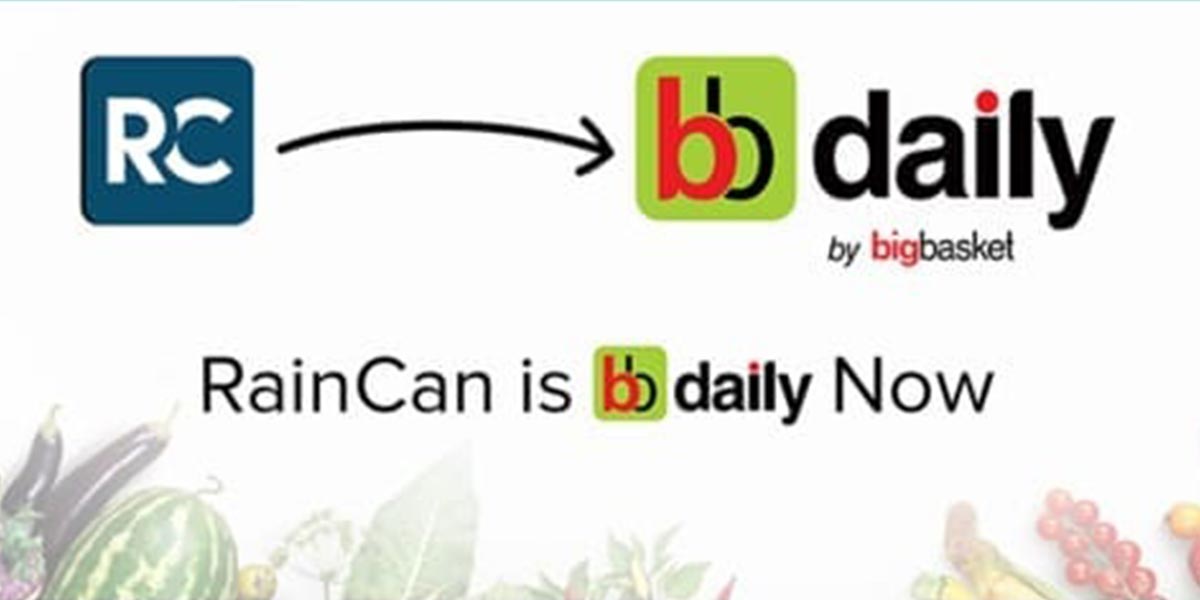 BigBasket has now acquired the Pune-based grocery subscription delivery service, RainCan, for an undisclosed amount, according to a  report, which is first revealed by the Entrackr. Entrackr is citing a notification Raincan sent out for its users. According to the same report, RainCan is soon going to be renamed as BBdaily.
An employee of RainCan has also confirmed the acquisition to MediaNama while revealing at the same time that the whole team would be going to join the BigBasket.
Presently, RainCan has two projects – a subscription-based service which it is currently offering, and another service which is called 'Instant delivery', which, however, has not been launched yet.
The subscriptions and the account balance of the users of RainCan are going to remain the same. The services, as of now, would also be going to be same, despite the renaming of the company to Bbdaily, the report revealed.
As of now, there is no notification regarding the acquisition on the RainCan's website. But, the site is slightly unresponsive, while its developer has already been renamed as BigBasket on the Google Play Store. Till now, the RainCan's Android App has about 50000 installs.
Picture Credits: Entracr