Bitcoin falls to $36k as the price has broken below the important support of $40k. The price of BTC tested $43.5k and, on rejection, quickly broke below $40k the day before yesterday. And as the correction continues, we have now moved to an even lower level. It is definitely one of those moments when as a holder, you start to question yourself. But let's keep calm and see what could be the next move.
Why do we need to be prepared for $30k?
A lot of investors are waiting to take entry at $30k which means that there is a high chance BTC will go there. The price could have consolidated above $40k, but as $38k broke, we need to look at the range between $30k-$35k. Do note that $35k-$36k is the last barrier between Bitcoin moving to $40k or $30k. The markets are at a 6-month low, and this shows that this has created extreme fear and panic in the market.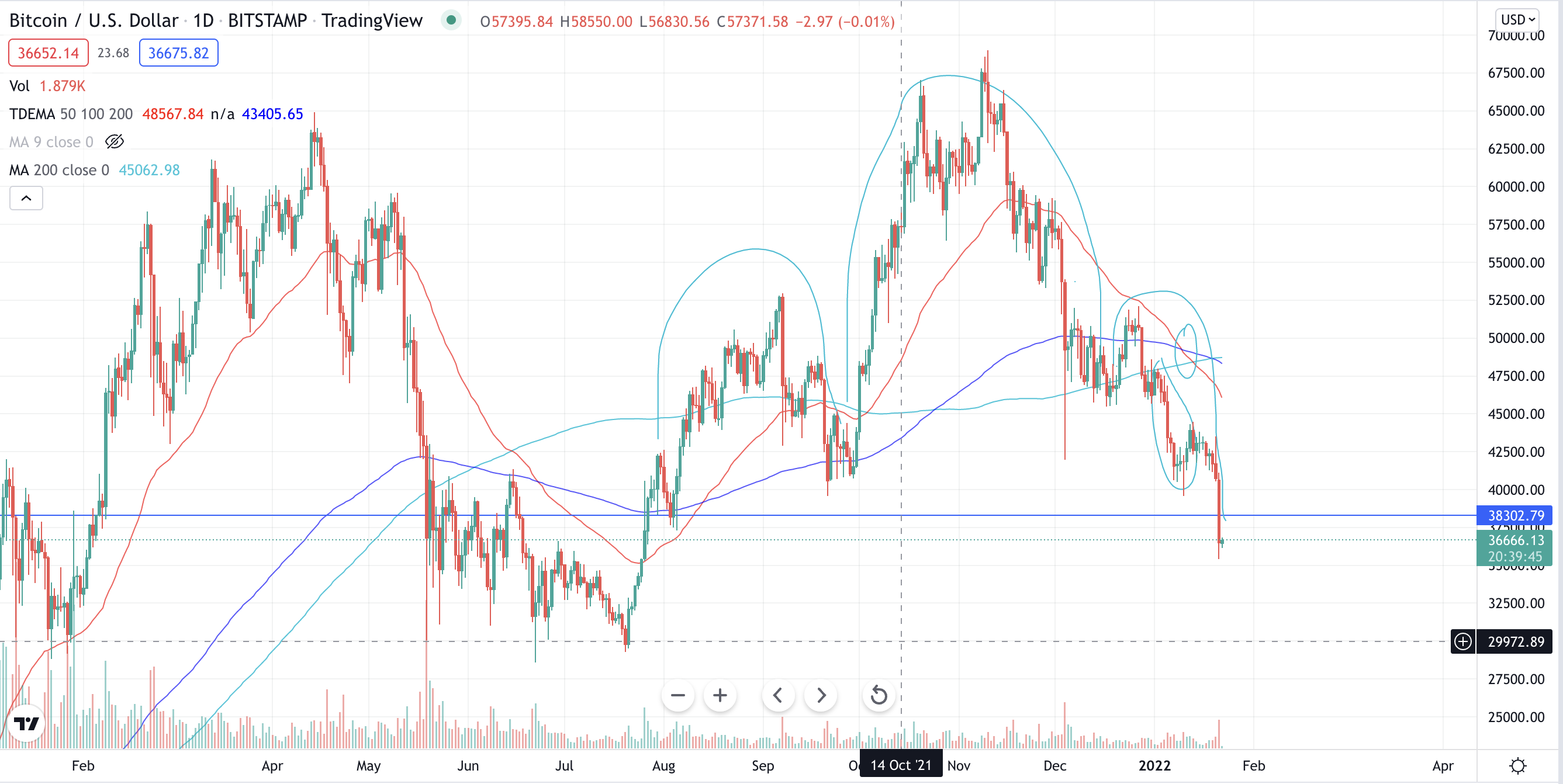 The current market movement has also confirmed the heads and shoulder pattern, which is not a good thing for Bitcoin. The neckline of this pattern was around $38,300, and now we have broken below that. So, there are chances of going further and further down. During the last crash, many analysts pointed out that BTC needs to be above $40k for the bull run. And that stands true here as well; until Bitcoin moves up above $40k, I am not bullish in the short term.
The right way to buy the dip?
As investors, many of you might seek this as an opportunity to buy the dip. Altcoins are available for huge discounts as well and seem like a great buy. But going all-in right now won't be a good decision. I am not a financial advisor, but the way I am buying now is investing 50% of my funds and saving the rest for lower levels like $33k, $30k, and even $28k. This way, you can average lower, and let's say we don't stoop to such levels, it's still all good as you still bought the dip.
---
What are your thoughts as Bitcoin falls to $36k? And do you think that the price will move to $30k before we see it move up again? Let us know in the comments below. Also, if you found our content informative, do like and share it with your friends.
Also Read: UFC will host a fight in the Metaverse confirms Dana White.